I promised I'd do a new edition of mini reviews weeks ago, if not months, and here we finally are. I've read a ton of amazing books lately, so picking four to highlight wasn't easy, but here we are. These are in random order.
1. Lacuna – N.R. Walker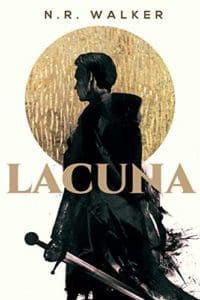 I love starting a book and not knowing exactly what to expect. I downloaded Lacuna a long time ago, and I couldn't remember what it was about, so I pretty much started reading with no expectations. It was amazing. It's fantasy, and it drew me into this world where four kings have been summoned for a mysterious happening, only to find out nothing is as it seems. With action, great fighting scenes, and a sweet and sexy romance between two of the kings with an element that had me intrigued, Lacuna was a book I couldn't put down.
---
2. The Night of – Tal Bauer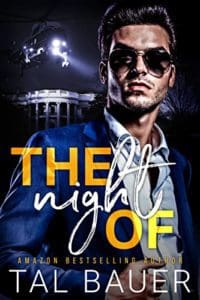 Tal Bauer is SO good at mixing romance and suspense, and this one is a prime example. When the president supposedly commits suicide, two men don't believe he did: the vice president and a Secret Service agent. Lots of pining, a sizzling attraction, great action scenes, and a setting in the White House/Camp David/vice-presidential residence all had me hooked. Fans of my White House Men series will love The Night Of.
---
3. End of the Line – Nicky James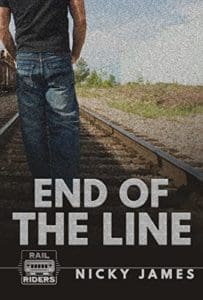 A sign of a great book to me is always that it's memorable, and End of the Line certainly qualifies. It's set in the mysterious culture of rail riders or freight-hoppers, men who jump on freight trains to travel through the country (Canada, in this case). The romance is sweet and heartfelt, there's plenty of angst of course (it's this author's trademark), but it was the setting above all that had me hooked. I loved learning about this culture, and the way she weaved it into the story was seamless and fascinating.
---
4. The Geek who Saved Christmas – Annabeth Albert
Aw, The Geek who Saved Christmas was such a cute, sweet, sexy Christmas read! A grumpy and a sunshiney neighbor discover they have more in common than they think as Christmas approaches. Small town feel, plenty of humor, lots of sweet and Christmassy scenes, and a dash of heat. A perfect combination.