If you're curious about the reading order of any of my books, you've come to the right place! I'll show the reading order for all my books here and point out some cross overs. You can also download a pdf here that has all the titles in the right order where you can easily keep track of which books you've read and which ones are still missing in your collection. Grab the pdf here.
Let's get started!
Forestville Silver Foxes
Welcome to Forestville Silver Foxes – a contemporary small-town MM romance series set in the idyllic town of Forestville, Washington. Picture perfect with endless trees, snowcapped mountains, and the Skykomish River, this charming place is the backdrop for the sizzling love stories of hot forty-eight-year-old silver foxes. Get ready for a Nora-style mix of heat, swoon-worthy moments, unique characters, and all the feels.
The Foster Brothers Series
This warm, sexy series about four foster brothers who find love doesn't need to be read in order, but it may be more fun. There's no continuing story, though. The prequel, Marked – Myron, stands alone from the series and doesn't need to be read in order to understand the rest of the story.
Forty-Seven Duology
This is a duology about Kinsey, who finally chooses to live his authentic life at forty-seven years old. But where does Benoni, his son's best friend, fit in? This is a daddy kink story without age play. Both books follow the same couple. The third book is a daddy kink novella about side characters from this duology and can be read as a standalone.
White House Men Series
You'll definitely need to read this romantic suspense series in the right order, as it has a continuing suspense plot. This series is complete and also available in audio!
No Regrets Series
Technically, this is a stand alone series, but it is a spin off from the No Shame series (see below). I would definitely recommend reading the No Shame series first! More books will follow in 2023.
No Shame Series
This is a super high heat, kinky series with a continuing plot that needs to be read in order. The right reading order is:
The easiest way to read the series in order is by reading the box set, which also has some bonus content. Characters from the No Shame series appear in Healing Hand (Perfect Hands book five). This is a finished series, but the first book in the spin off series is out, No Surrender.
Perfect Hands Series
This is a series of daddy kink romances, all stand alones with one exception. Firm Hand and Gentle Hand (book one and two) can be read in either order. Book three, Naughty Hand, is a holiday novella that needs to be read after these two. Slow Hand, book four, is more fun after the first three books, but it can be read as a stand alone. Book five, Healing Hand, is a complete standalone.
Healing Hand has a minor cross over with the No Shame series, but you don't need to have read that series to read Healing Hand. Characters from Gentle Hand (Daddy Brendan and Raf) also appear in the standalone romance Captain Silver Fox.
Irresistible Omegas Series
This is a high heat mpreg series that all feature poly relationships (MMMM and MMM). Because of an overarching suspense plot, it needs to be read in order. This is the correct reading order:
The first three books are bundled in a box set with bonus content, and so are book four, five, and six. The other books are not available in box set yet.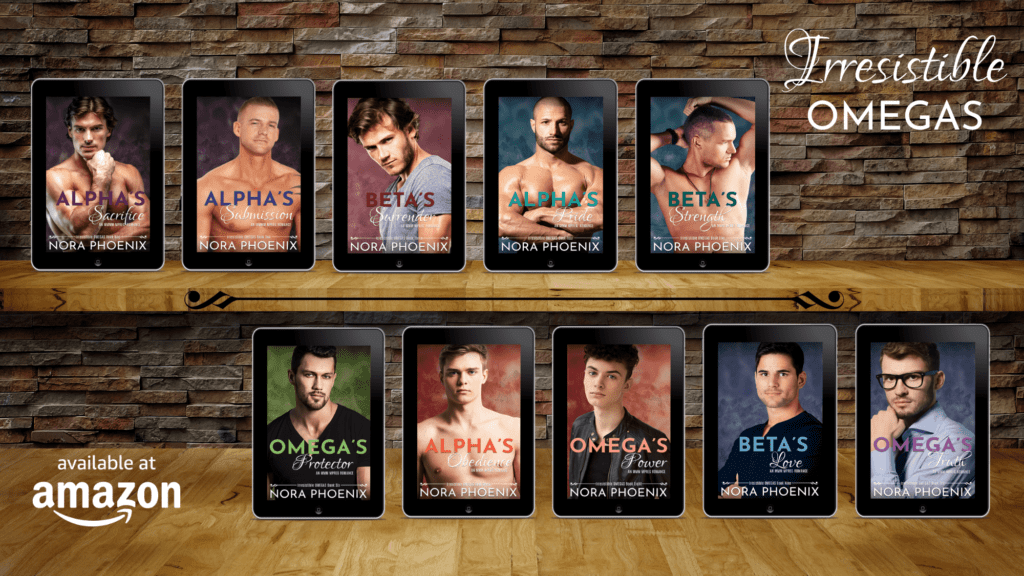 Irresistible Dragons Series
This is a spin off from the Irresistible Omegas series above, but it can be read on its own. But why miss out on that super hot, captivating series? Those men will become like family and friends to you, I promise. Anyway, the Irresistible Dragons combine dragons (duh) with wolves, suspense, old legends, and much more. This series needs to be read in order.
Ignite Series
This is a finished series about three men who fight to survive after aliens attack the Earth. It absolutely needs to be read in order. The correct order is:
The easiest way to read them is through the box set, which also has a bonus novella called Pax.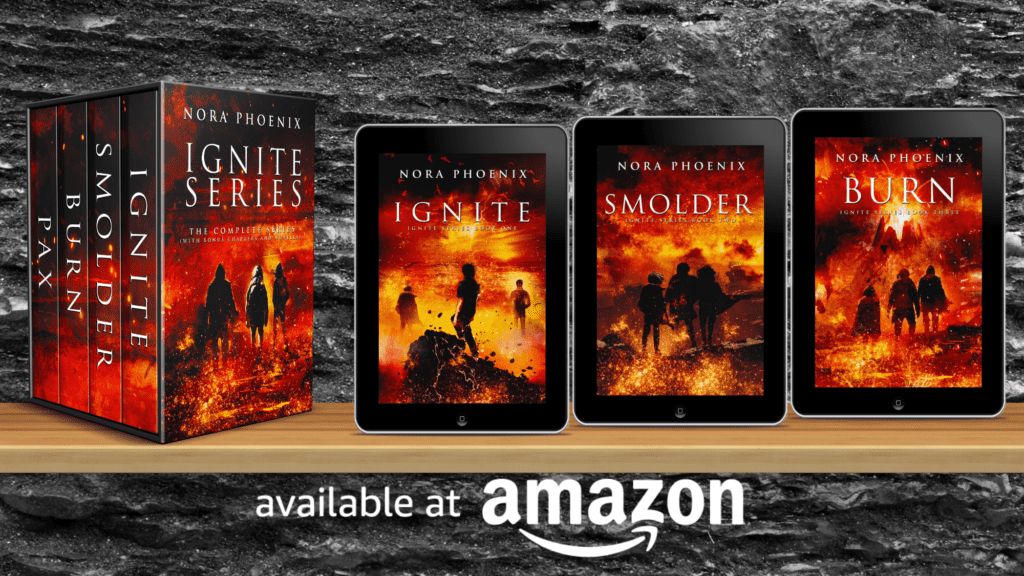 Ballsy Boys Series
This high heat, fun series about gay porn stars can be read in any order, though it will be more fun if you read them in order. The release order is:
There's a free prequel called Ballsy, which is also available in the box set.
Ranger is a stand alone romance, but it features a brother of one of the characters from Heart.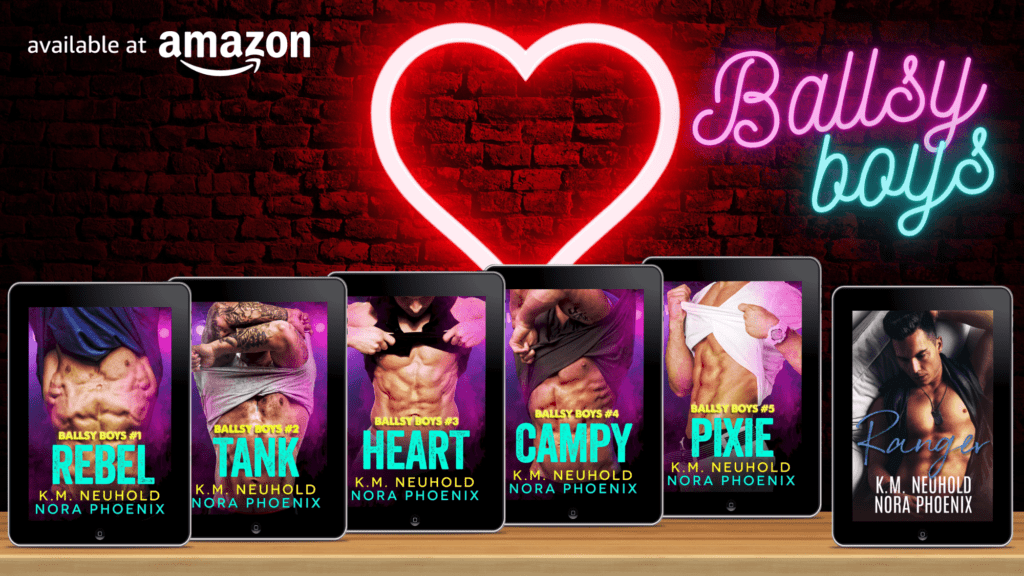 Kinky Boys Series
I'd read these in order, since they do follow in each other in the timeline.
There's also a special bonus novella called Bunny, which you can grab here.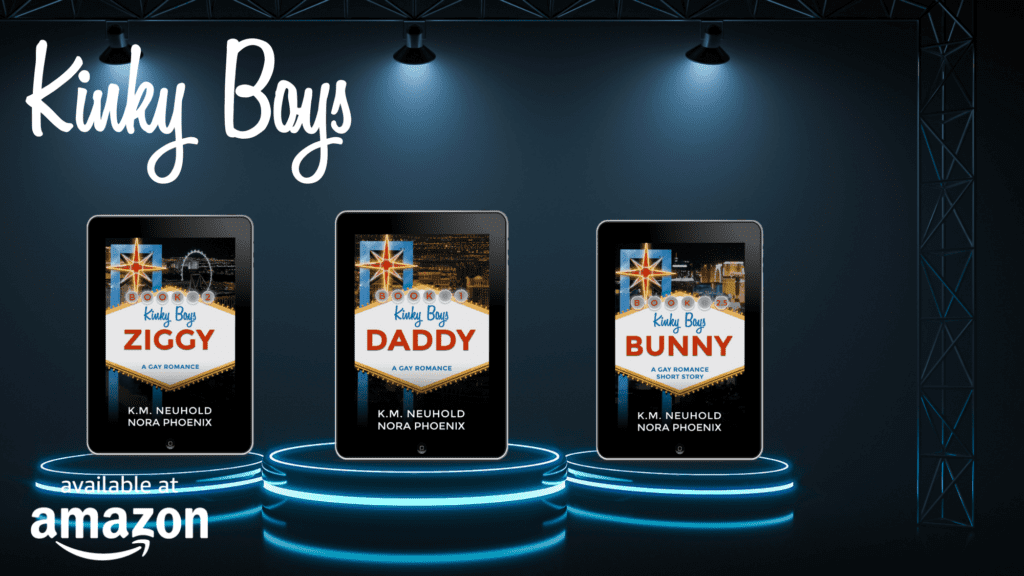 Standalones
All my standalones are truly standalones and can be read in any order: