Alpha's Sacrifice released in April 2018…and now, more than two years later, the tenth and last book in the Irresistible Omegas series has gone live: Omega's Truth. It continues the love story of Maz, Lucan, and Sando, but it also brings the bigger story to a satisfying conclusion. I hope you guys will love it!
This book wasn't easy to write, for multiple reasons. The first reason was that I had a LOT of loose ends to wrap up, and I wanted to make sure I did all storylines justice and that I didn't forget anything. Once again, I was super grateful for the series bible I had Abbie Nicole make so I had a lot of information at my fingertips.
Finishing the book was also hard because bringing a series to an end is a bittersweet moment. I've poured my heart and soul into these books, and the Hayes pack and these men have become real to me. Saying goodbye to them is hard, even though I know that I'm planning to write a spin off with Rhene and the second pack. It won't be the same…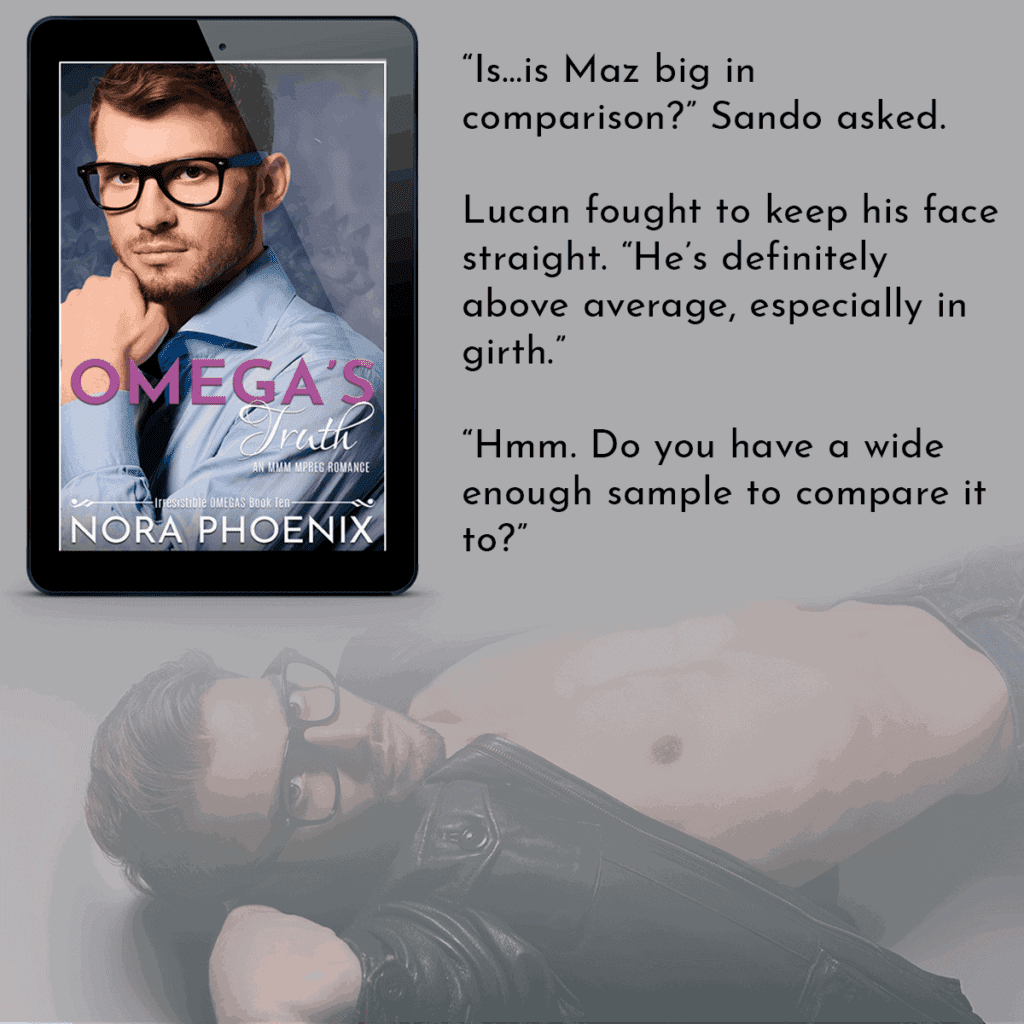 But I love how Omega's Truth turned out, and I hope you guys do, too. Download it now!
PS If you're new to this amazing mpreg series that combines MMM+ romances with mpreg, sweet romance, sexy times, knotting, fantastic world building, and all the feels, start with Alpha's Sacrifice, or get the box set of the first three books with bonus materials.