OMG, I can't tell you guys how excited I am to finally reveal this! I've been sitting on this news for months, and it was SO hard not to say anything. Many of you have been waiting and waiting for the Irresistible Omegas spin off. I had planned it for 2021, but it didn't happen because I just couldn't get the right story in my head.
And then in the fall, it hit me.
Dragons.
Wolfs couldn't be the only ones with magic, right? There had to be others. Others who had maybe stayed hidden for a long time, fearing discovery and its consequences. Others who had their own code to live by and who long ago had formed an alliance with the wolves.
Dragons.
I am so excited to announce that the spin off from the Irresistible Omegas is launching this May, and it's called Irresistible Dragons. The first book is called Dragon's Mate, and here's the gorgeous cover for you guys, made by Vicki Brostenianc. The model is Rob T, and the photo is from Eric McKinney/6:12 Photography. 
---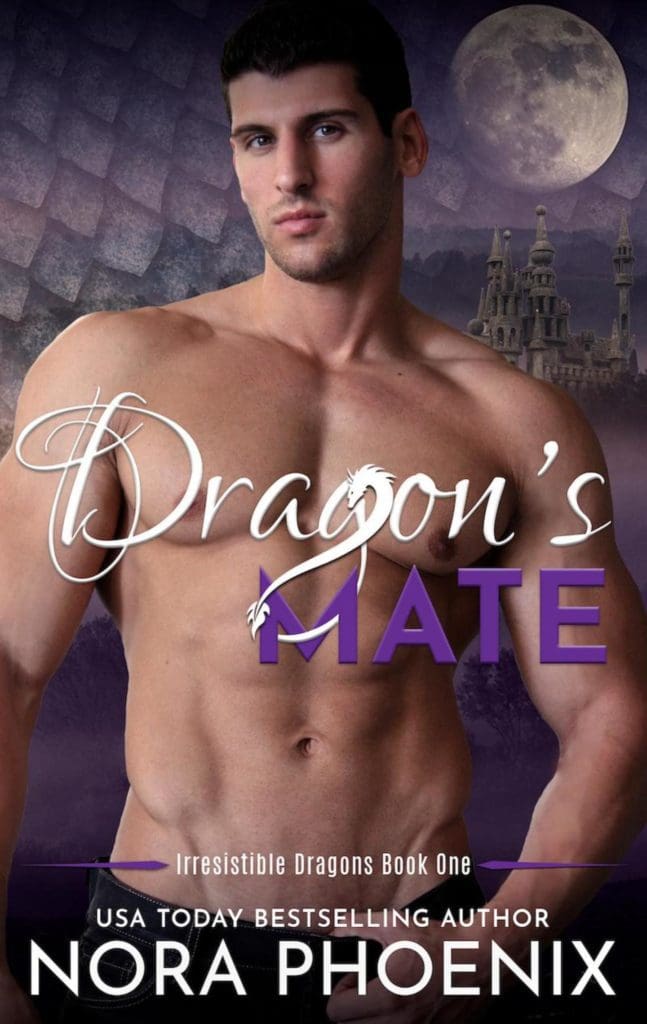 ---
Now, I bet you're wondering: how does the second pack fit in? Well, this blurb will answer that question for you:
---
One dragon. One wolf. Two alphas. Fate must've messed up.
After spending the last two hundred years locked up in the family castle with his three younger brothers, Erwan is climbing the walls. Literally. He's a dragon who isn't allowed to fly, forbidden to use his magic, all to stay hidden from the rest of the world. How will he ever find his mate like this?
But when he finds an injured omega in the woods around the castle and brings him home, the spell that kept them hidden is broken. Erwan wants their dragon clan to re-enter the world, but his father is dead set against it.
When wolf pack alpha, Rhene, comes a-knocking to demand the omega back, Erwan is shocked by what Fate whispers in his ear. Then again, the same is true for Rhene. Neither one of them imagined their mate quite like this.
Two alphas? A dragon and a wolf? A man whose patience has been stretched thin already and one hothead? Uh oh. At least it makes for some highly combustible sparks.
Soon, they discover they have bigger problems. Others have felt the dragons' magic stir again as well…
Dragon's Mate is the first book in the Irresistible Dragons series. This is a spin off from the Irresistible Omegas series, but you don't need to have read that to enjoy these two as they fight, bicker, and stumble their way into love.
---
Bet you didn't see that coming, did you? Man, we're gonna have so much fun with this series, and I can't wait to start writing it (I already secretly wrote the first chapter, haha… I was too stoked to wait!) Dragon's Mate will release May 18 and you can preorder now.
Even though the Irresistible Dragons is a spin off from the Irresistible Omegas, you don't have to have read that series to enjoy this. I mean, you totally should read it because it's amazing and super hot and one hell of a ride, but you'll be able to follow this new series without issues if you haven't read it.
In case you do want to read or reread, I have some more awesome news because the third box set with the last four books of the series is now available as well. It has some hawt bonus chapters…and the first hints at what's to come in the spin off series. You can find the first box set here and the second here.
Now, who's excited for this series? I mean, dragons. Seriously.