After changing the title and cover for Captain Silver Fox (formerly Shipping the Captain) and Professor Daddy (formerly Kissing the Teacher), it's now time for the third book that was originally part of a Valentine's Inc. series: Snow Way Out. With the new title and cover, this book will also be taken out of the Valentine's Inc series, which consisted of stand alones that were only connected through a shared premise anyway.
As it turns out, it's hard to get Amazon to disconnect a series without changing the title and cover, so that's why these were necessary. Besides, I wasn't entirely happy with the second cover for both Kissing the Teacher and Shipping the Captain. Snow Way Out still has the original cover, but that will get a makeover as well. Ready to see the new title and cover?
Snow Way Out will now be known as Coming Out on Top, and here's the gorgeous cover, made by Cate Ashwood. How pretty is this?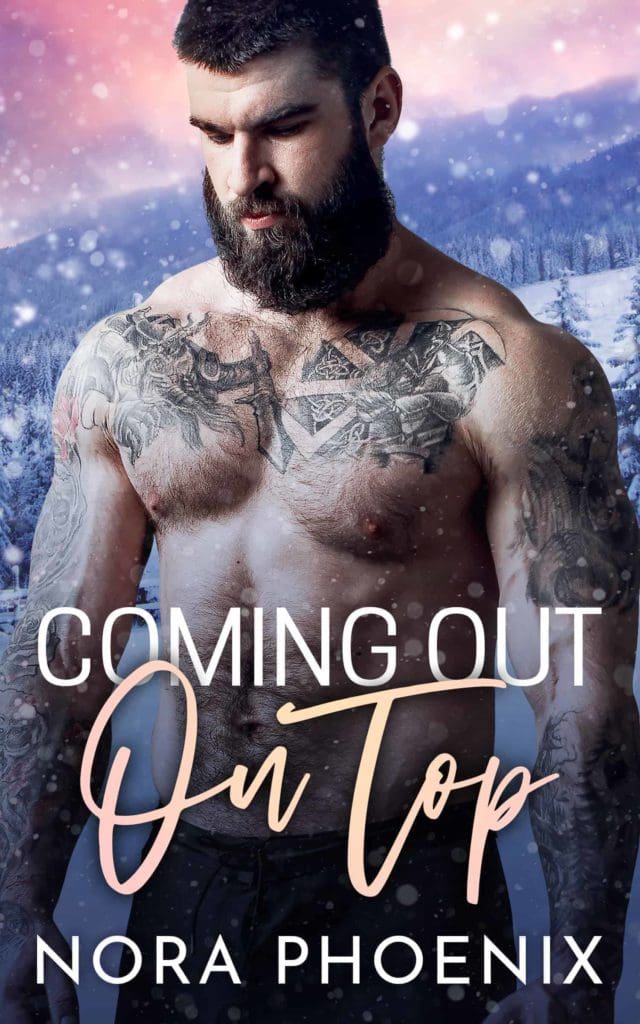 The new covers should be up in a day or two. The audio version may take a bit longer, also because I'm running into a sad issue there. Kenneth Obi already narrated this, and he was supposed to change the credits to reflect the new title, but unfortunately, he can't do that anymore (in case you missed it: he passed away unexpectedly last week, which still breaks my heart…). So I have to check with Audible how to do this. The same holds true for Professor Daddy/Shipping the Captain. I'll keep you guys posted.
If you haven't read Coming Out on Top yet, here's what it's about:
He's twice his size and a lot older, but will Mac let Quentin come out on top?
Quentin is searching for…something.
Respect.
Answers.
His identity.
Most of all, he's searching for a man who will let him be in charge, despite the fact that he looks like an elf.
But all that will have to wait because right now, he's searching for shelter after getting stranded in the middle of nowhere, New York with a massive snow storm about to hit. He finds an unexpected host in Mac, a man the whole town seems to hate. Mac has secrets…but so does Quentin.
Sparks fly between them, but can it lead to more when Mac is twice his size, a lot older, and practically a virgin… and when Mac can't leave and there's no way Quentin will stay?
Coming Out on Top is a steamy contemporary gay romance with an age gap, a dash of kink, a ton of snow, a gentle giant of a man, and a bossy twink.