You've hopefully seen the gorgeous cover for my steamy M/M romance that's coming out around October 26th. It's the first in the No Shame Series, and it's not a stand alone…We'll be following our two leading men, Indy and Noah, throughout the whole series, but each book will also feature a different couple. There will be some happy-for-nows along the way, but I promise a big, fat happy end at the end of the series!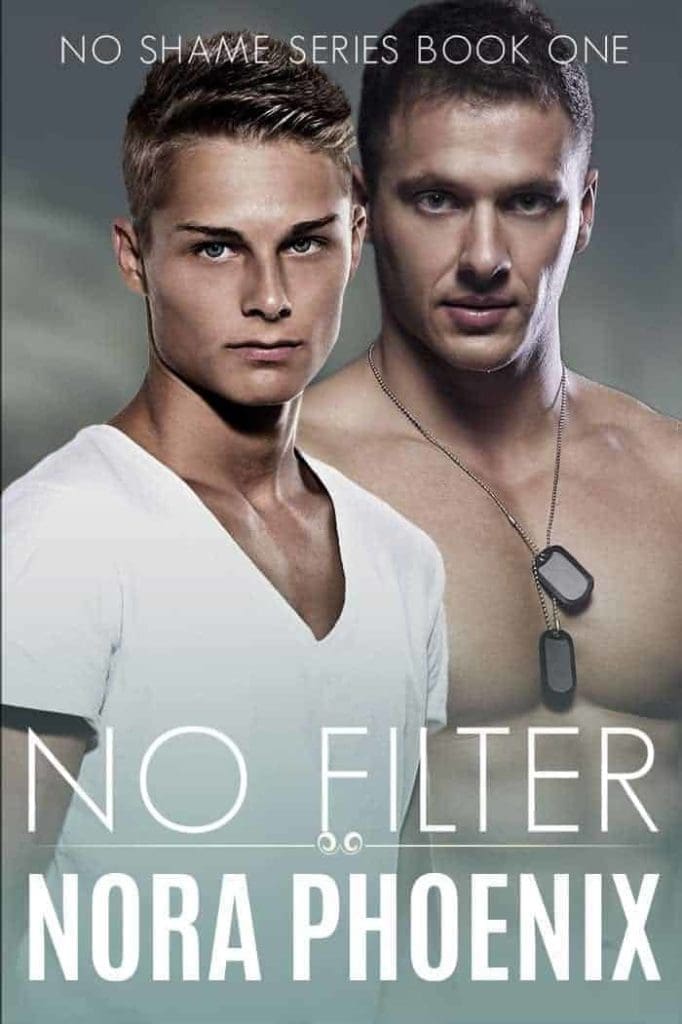 No Filter Blurb
So, here's the blurb:
Indy will do anything to prevent his mobster ex from finding him. Their last encounter left Indy recovering for months in the hospital, and ever since he's become an expert at hiding in plain sight. Determined to stay under the radar, he takes on a new identity and moves from place to place. His life has no room for friendships, let alone love, so he keeps his heart firmly closed. After all, he has nothing to offer but a damaged body and a broken soul. Plus, he's so done with men. Until he meets the man who breaks through all his defenses.
Former Army Medic Noah came back damaged from his last tour—in more than one way. Between supporting his best friend-with-benefits Josh who's struggling with PTSD, dealing with his own issues, and the stress of his job as a physician assistant, rebuilding his life seems impossible. There's little time for what Noah needs, let alone for what he wants. When he meets Indy, Noah discovers what he wants more than anything: for Indy to stay. But how will a relationship with Indy work when Noah needs Josh as well?
Indy never expected the strong, confident Noah to be as damaged and broken as himself. But what will happen if he starts letting Noah in? Indy knows he should run to protect Noah and Josh.
Noah needs Indy to stay more than anything. But will what little he has to offer be enough to make Indy trust him and stay?
No Filter is a steamy M/M romance featuring an open relationship (no cheating!) that ends with a HFN, but with the promise of a HEA. It's the first book in the No Shame Series, and is not a stand-alone novel. It contains hot sex, a hint of a ménage, lots of talk about hot sex, flashbacks of said hot sex, and…Oh well, you get the idea. Also: trigger warning for mentions of sexual abuse.