One of my all-time favorite series is The West Wing. I absolutely love the combination of snappy dialogue, great characters, humor, politics, friendships, and all the drama. I must've watched each episode at least four times by now and some much more. It was over a year ago that the thought came to me: what if I wrote a series set in the White House? Like The West Wing, but gay?
That's how The White House Men was born.
I did a ton of research for this. I read books about everything relating to the White House, for example written by the White House doctor, by people who worked in the Residence, by Secret Service agents, but also by White House staffers, about the chiefs of staff, and much more. The more I read, the more excited I got.
And then COVID hit. I had hoped to release the first book in April/May, but when the pandemic hit, I decided to wait. I wasn't sure if it was the right time, if people wanted to read something like this right now. But now I feel we need it more than ever. For the same reason I keep rewatching The West Wing, I love to escape to the world of the White House Men, where honorable men serve their country and their president the best way they can.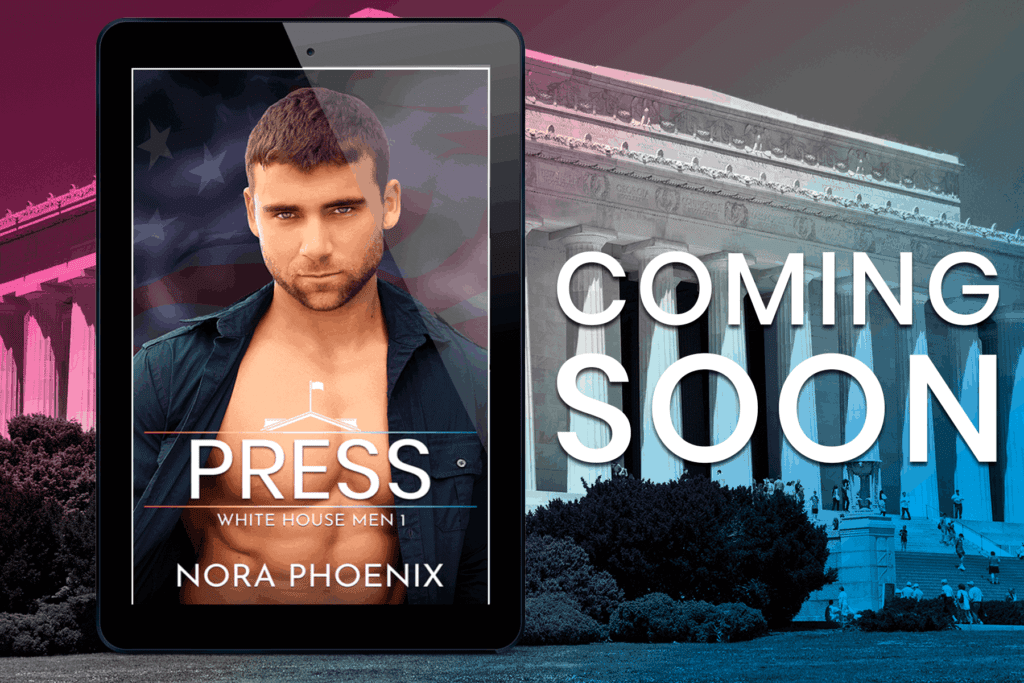 About The White House Men
The White House men is the story of Vice President Shafer and his "gay squad", as the media calls them. Vice President Shafer is the first openly bisexual vice president in history, and he's assembled a diverse team of staffers around him that are as passionate as he is about making America a better place for everyone. But of course they don't just focus on their jobs…because a White House full of gay and bi/pansexual men, well, we all know where that leads to, haha. Each book will have a new couple or triad, and we'll see previous couples again in the next books because they'll still be working together. If you love books with a found family theme, this will be right up your alley.
Aside from positive politics that will offer a welcome escape from reality and all the romantic and sexy entanglements, this series also has a suspense plot. Shafer rose to power after a tragedy: the New York Pride bombing, a terrorist attack that left 153 people dead and many wounded and scarred for life, both physically and emotionally. But when that same terrorist group strikes again after five years, they're all scrambling to find out who was really behind it all. This plot will slowly unfold over the course of the series.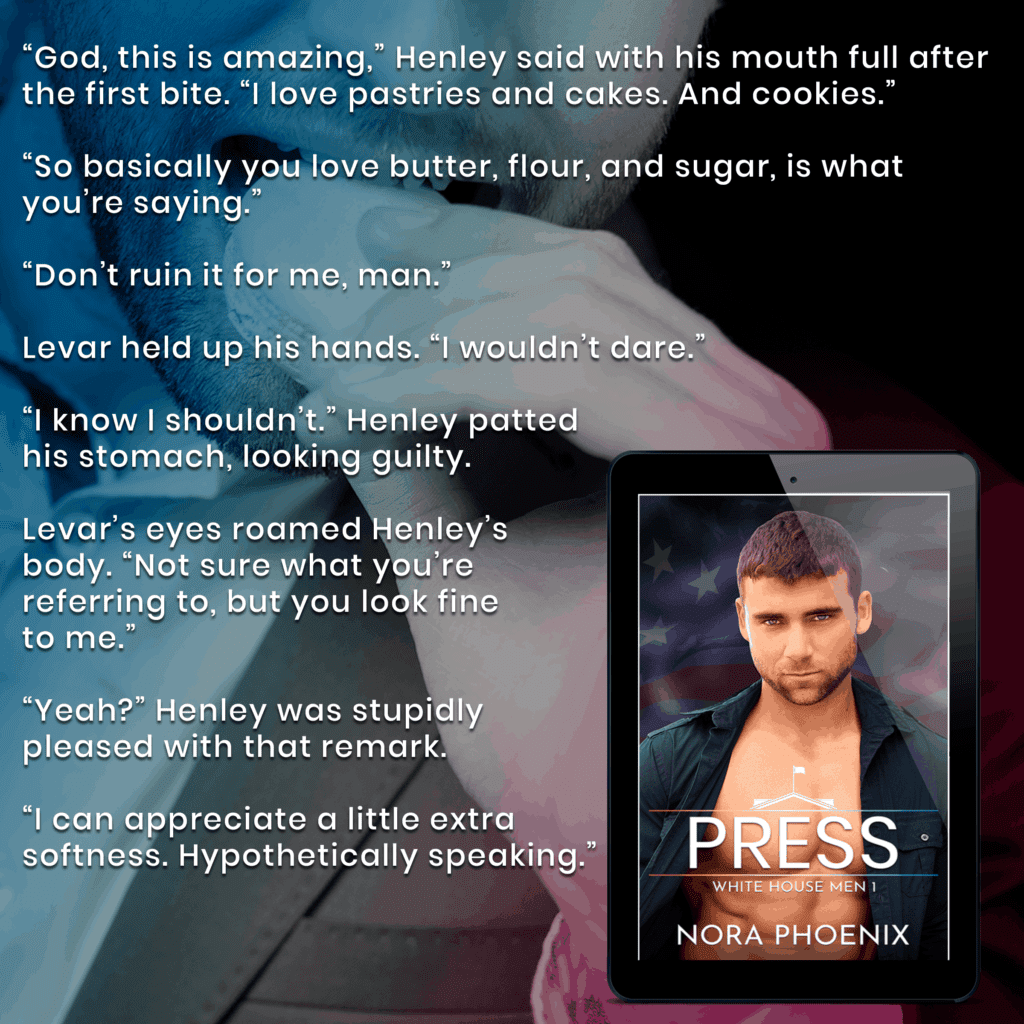 About Press
Press is the first book in this new series, and it's about Levar Cousins, who is Vice President Shafer's press secretary. He's always prided himself on close relationships with the White House press corps, but when sparks fly high and hard between him and Henley Platt, a prominent reporter covering the White House, their relationship becomes a little too…close. Nothing can happen between them because hello, conflict of interest, and yet that attraction proves impossible to resist. Even more when Henley discovers the sexy lingerie Levar likes to wear under his suits… What happens if they're found out?
If you're on my Patreon, you've read the first chapters already. My beta readers absolutely loved it, and they called it my best book yet. By far. That makes me so, so happy because oh my god, I love this series. I love everything about it. It's warm and intense, it's sexy and exciting, and it's also sweet and funny and delivers some unexpected plot twists. I'm already working on the second book and I'm loving every minute of it.
I don't have a release date for Press yet, but it looks like it will be mid-September. I'll keep you posted! For now, I hope you're all as excited about this new series as I am!
PS Make sure to read the Interview with Levar I posted a while ago!