Last week's post got a TON of votes. You guys loved voting for your favorite mm romance series! And many of you added your own answers, which I loved. Let's look at these results before we move on to this week's poll.
The two clear winners are Lucy Lennox and Sloane Kennedy with the Made Marian and the Protectors series respectively. No surprise there as both are amazing authors.
Then in third place are the Ballsy Boys, yay! Followed by the Irresistible Omegas, Kyleen Neuhold's fabulous Heathens Ink series, and then another Lucy Lennox series, Forever Wilde.
When asked to add you own, here are some series that were mentioned: The Curl Up and Dye series by Aimee Nicole Walker, the Temptation series by Ella Frank, The Straight Guys series by Alessandra Hazard, and the Nothing Special series by A.E. Via…and TONS of others.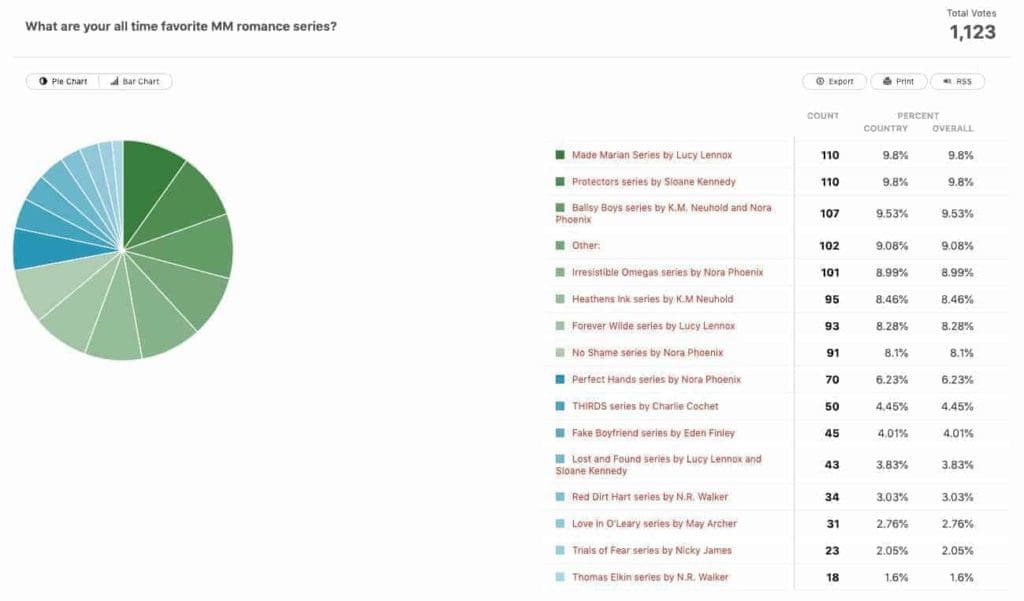 This week, I'd love to hear your thoughts on overused tropes. What are some things you're a bit tired of in MM romance?
[crowdsignal poll=10495926]