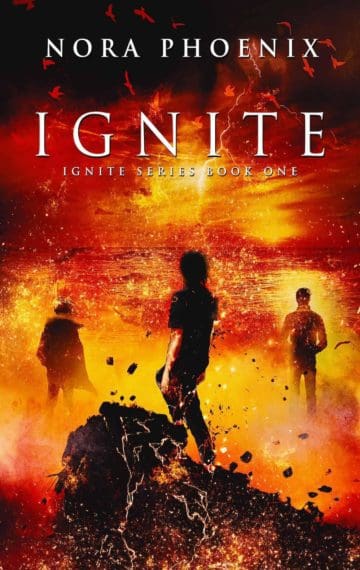 FREE
FREE
Buy eBook Direct
Buy Paperback Direct
Buy All Retailers
Buy Audiobook
Read A Sample
See The Full Series
Narrator:

Kenneth Obi

Available in:

Kindle, Kindle Unlimited, Audiobook, Print

Pages:

234

Duration:

6 hours and 16 minutes

Published:

October 29, 2018
In a world where being gay gets you sent to prison, three men try to stay alive when aliens attack the earth.
Tan has survived three years in a reintegration camp he was sent to for being gay, but he's at the limit of what he can endure, even with the help of his best friend, Austin.
When a massive meteor shower creates complete chaos at the camp, Austin and Tan see a chance to escape and they take it. On a whim, they decide to bring Mack with them, a newbie at camp who seems to know more about survival than anyone.
But when the meteor shower turns out to be much more and they discover aliens have landed on Earth with war on their agenda, their escape becomes a hell of a lot more dangerous. Without power and food, and with every man for himself, how will they survive? Where can they find freedom…and love?
While the world around them burns, all they have are each other.
Ignite is the first book in the Ignite series, which mixes dystopian elements with sci-fi and a super slow burn MMM romance. The first book will end in a cliffhanger, so no HEA or HFN, but we'll get there eventually. Rest assured: none of the main characters will die in this series. Please mind the trigger warnings in the front of the book.
Audio
Ignite is also available in audio, narrated by Kenneth Obi.