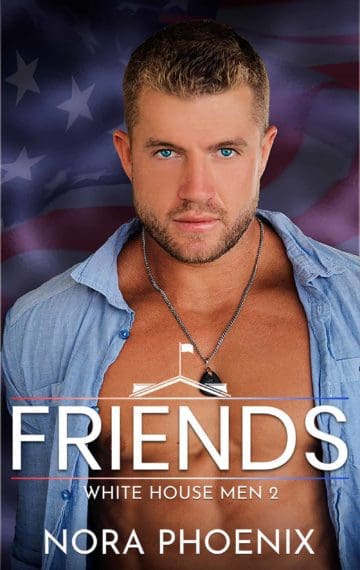 $5.99
Buy Now
Read A Sample
See The Reviews
See The Full Series
Audible
iTunes
Narrator:

John Solo

Available in:

Kindle, Kindle Unlimited, Audiobook, Print

Pages:

390

Duration:

9 hours and 52 minutes

Published:

October 26, 2020
Coulson is straight. So why was he checking Seth out?
Seth is an out and proud Secret Service agent. When he's asked to assist the FBI on the investigation into the presidential assassination, he meets FBI agent Coulson.
Coulson is straight, or so he says. Seth has no reason to doubt that, not even when they become close friends.
Until he finds himself checking Coulson out a little too closely—especially certain over-sized body parts—and Coulson doing the same to him. For someone who's straight, Coulson shows a lot of interest in Seth's dating life, his preferences, and his hook ups. Could it be that he's not so straight after all?
Meanwhile, every discovery they make in the investigation leads to even more questions. Who killed the president and how did they manage to pull it off? And more importantly: are they done killing…or will more attacks follow?
Friends is an intimate friends-to-lovers romance that begins with a slow burn beautiful friendship but ends in high steam and the happiest of endings. It's the second book in the White House Men series, a romantic suspense gay romance series set in the White House. Think The West Wing but gay and with less politics. Each book has a new love story with a happily ever after, but the suspense plot ends on a cliffhanger and will be continued in the rest of the series, so the series needs to be read in order. Friends has 95k words. Strong TW for detailed description of terrorist attack.