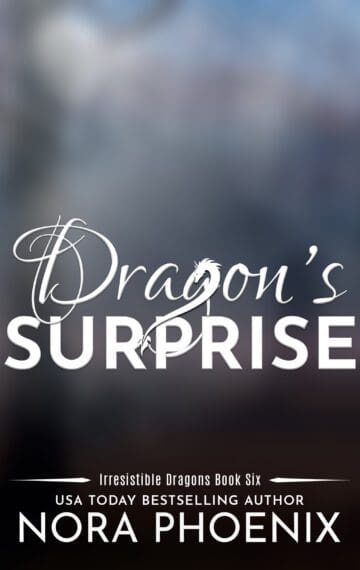 PREORDER
5.99
Preorder Now
See Full Series
The first rule for every therapist: don't fall for your patients…
Adar and Oliver are destined for each other, but their past traumas and incompatible needs threaten to tear them apart. As their therapist, Delton faces the daunting challenge of bridging the gap between them.
Oliver has survived hell, but his heart remains pure and innocent. Adar carries burdens that demand more than Oliver can provide. But the wolf alpha is determined to become the man the dragon omega needs, no matter the cost to himself.
Delton is tasked with the impossible job of reconciling the pair's opposite needs and wants. Until he discovers there's nowhere he'd rather be than between those two men…right in the middle.
As the lines between therapist and friend blur, Delton is torn between his professional duty and his own desires.
He's broken the cardinal rule of therapists: don't fall for your patients.
Dragon's Surprise is the sixth book in the Irresistible Dragons series, which needs to be read in order. This book ends on a cliffhanger, and the storyline will continue in the next book.