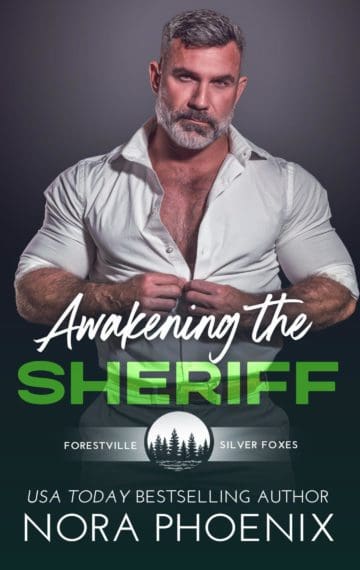 $5.99
Buy Now
Buy Audio Direct
Audible Audio
iTunes Audio
See Full Series
Available in:

Kindle, Kindle Unlimited, Print

Pages:

324

ISBN:

979-8858543916

Published:

August 25, 2023
I thought we were building a friendship. Turns out I'm falling in love.

I've always wanted simple things. Become the local sheriff like my dad. Get married and have kids. Build a life in Forestville.

I've done all that…but it hasn't turned out as expected.

At forty-eight, I'm single and co-parenting my two daughters with my ex-wife. My chances of meeting someone new in my small town are slim. Have I missed my chance at happiness?

When a new high school teacher moves into town, I recognize a kindred spirit. Keaton's my age and a single dad too, and we hit it off, becoming friends.

The more time we spend together, the closer we grow. I love hanging out with him, and he seems to feel the same way.

When I realize our friendship has become something more, it's the biggest shock of my life. I've never been attracted to men, but I can't deny my feelings for Keaton.

But he and his sons struggle to feel at home in Forestville, and I can't ever see myself leaving, so what does that mean for us? Is there even an "us," or am I delusional in thinking we have a future together?

Awakening the Sheriff is a small town, single dads romance with a bisexual awakening between two men who grow from friends to lovers. This gay romance novel is the second book in the Forestville Silver Foxes series, a contemporary small town MM romance series featuring hot silver foxes and the men who fall in love with them. Each book can be read as a standalone.