Audible has been catching up, and I'm happy to report that book one through nine of the Irresistible Omegas are now available on audio, narrated by the amazing John Solo. That's right, one more to go, which John is recording this week. We're almost there! Book nine released last week (Audible likes to make things complicated by releasing them out of order, haha) and book eight this week.
Narrating this series is not easy, I knew that going in. The big challenge is having SO many characters who all need a distinctive voice to set them apart. And we have pack meetings where a lot of them are present and talk, so definitely a challenge.
But John has done a remarkable job. It was my first time working with him, but it definitely won't be the last. We both feel we're a good fit. I love the way he brings my stories to life and he likes narrating my books. The flow and style of an author have to fit the narrator, and in our case, we're a good match. He "gets" my writing rhythm and cadence, and I love it. I've already contracted him to do the White House Men series (the first book was originally released in a narration by someone else, but I pulled it because I wasn't happy with the final result), and I'm sure we'll do more together.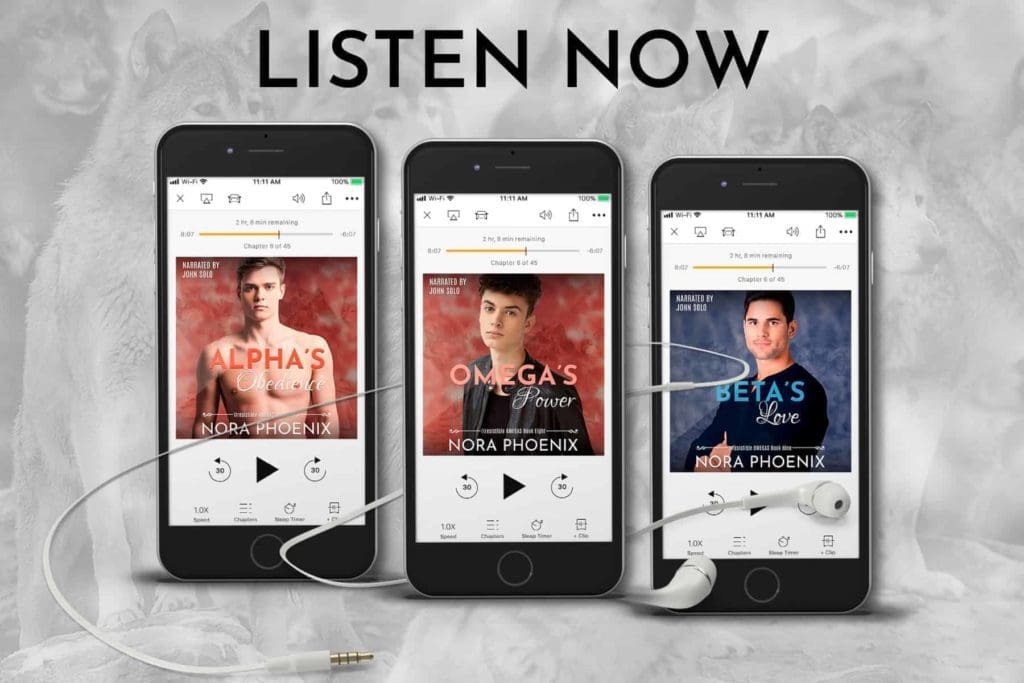 But for now, make sure to dive into this amazing series. A few of the books have been whispersynched already, but not all of them. I know that's frustrating but it can take thirty days and we can only "complain" once that period has passed. It has for some of the books, but Audible is, as always, still taking its sweet time. Anyway, go listen:
Happy listening! (and make sure to leave a review when you're done…)