I'm super excited that the No Shame series has been translated into German. This is the first series I ever wrote, and it's still special to me, even over three years later… Switching to German now (and German readers: please excuse my mistakes in German!)
Es freut mich richtig, dass die No Shame Reihe auf Deutsch übersetzt wird. Die Reihe war meine erste MM Romance Reihe, und die is mir noch immer sehr na ans Herz. Die Reihe heißt Indys Männer auf Deutsch, und die erste zwei Bücher sind schon erhältlich. Das dritte Buch wird in zwei Wochen veröffentlicht.
Die Geschichte fängt an in Indys Flucht. Indy ist auf der Flucht vor der Mafia wenn er die zwei Männer begegnet die alles ändern für ihn: Noah und Josh. Noah und Josh nehmen ihn bei sich auf, nachdem Indy verletzt wird, und entdecken, dass er genauso verletzt und kaputt ist wie sie. Indy lernt, sich ihnen zu öffnen; erst mit seinem Körper, dann mit seinem Herzen.
Die Story geht weiter in Joshs Wunsch, wo Josh sich abfragt ob der sexy Connor sich wirklich für ihn interessieren könnte…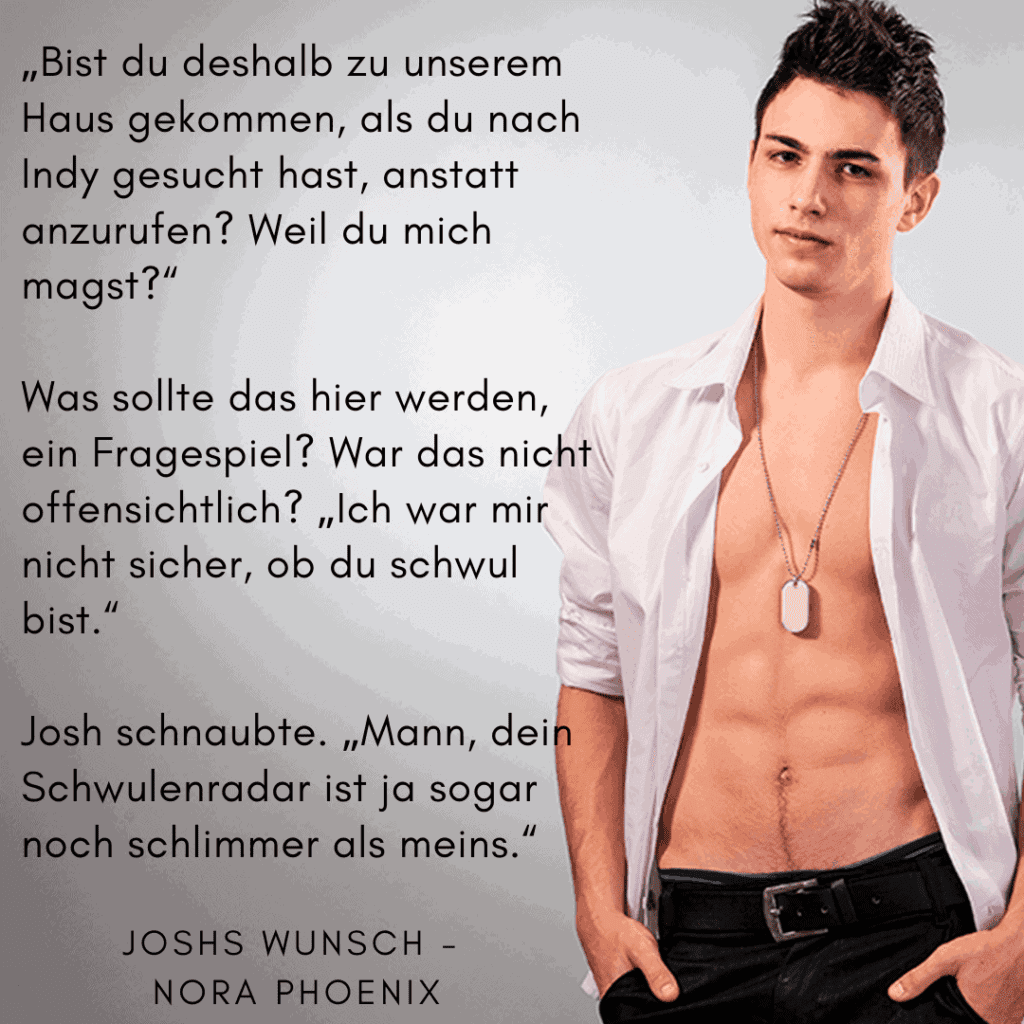 Die Reihe hat insgesamt fünf Bücher. Jedes Buch erzählt eine neue Liebesgeschichte, aber die Bücher bauen inhaltlich aufeinander auf. ich hoffe, meine Deutschsprachige Leser werden diese Reihe genau so lieben wie meine Englischsprachige!