I finished the edits for Click (White House Men 3) earlier this week, and Click will released as planned on Inauguration Day, January 20. A great day on all accounts.
That means it's time for me to focus on the next project…book four in the White House Men series. I'm already 14k into this story, and this will be a sexy one right from the start. I'm not revealing who the main characters are yet, but I'm having massive fun with them already.
This series will have seven books in total for the main series, though I've already created some side characters that I would love to see get their happy ending as well, so I may do some stand alone spin offs for those. We'll see.
About the White House Men series
I love writing this series. The suspense plot is a challenge for sure, and I've had to do a ton of research to get the details right, but I'm loving it. Of course not every detail is true to reality. It is a fiction book after all, and sometimes, i have to change things to make them more dramatic. But overall, I've attempted to be as realistic as possible…but not heavy on the politics.
The series is set in and around the White House and involves a suspense plot with terrorist attacks, but the books don't focus on the political side of things. I know we're all a little tired of politics right now, and I get it, but to me, this series is a welcome escape into a different world, a different government and president and White House…the gayest White House ever, haha.
The Three Books so Far
Press, book one, is about a kind of forbidden love between the White House Press secretary and a reporter. Their chemistry is off the charts, but how could they ever be together when their jobs put them on opposite sides? This is sexy, sweet, and has a dash of lingerie-kink. Read more about Press here.
Book two, Friends, is a sweet, emotional friends-to-lovers romance between a Secret Service agent and an FBI agent. It's a slow burn that gets explosive once it heats up, and it has some size-kink. Find out more about Friends here.
Click is the third book, and it's the romance between Calix, who is the president's chief of staff, and White House photographer, Rhett. Calix lost his husband five years before, and he's convinced he'll never find love again. Rhett is a virgin, and he doesn't think he'll ever find someone either. But when Calix agrees to help Rhett lose his V-card and get some experience in dating, things don't stay casual as planned at all… You can read a teaser from Click here and here.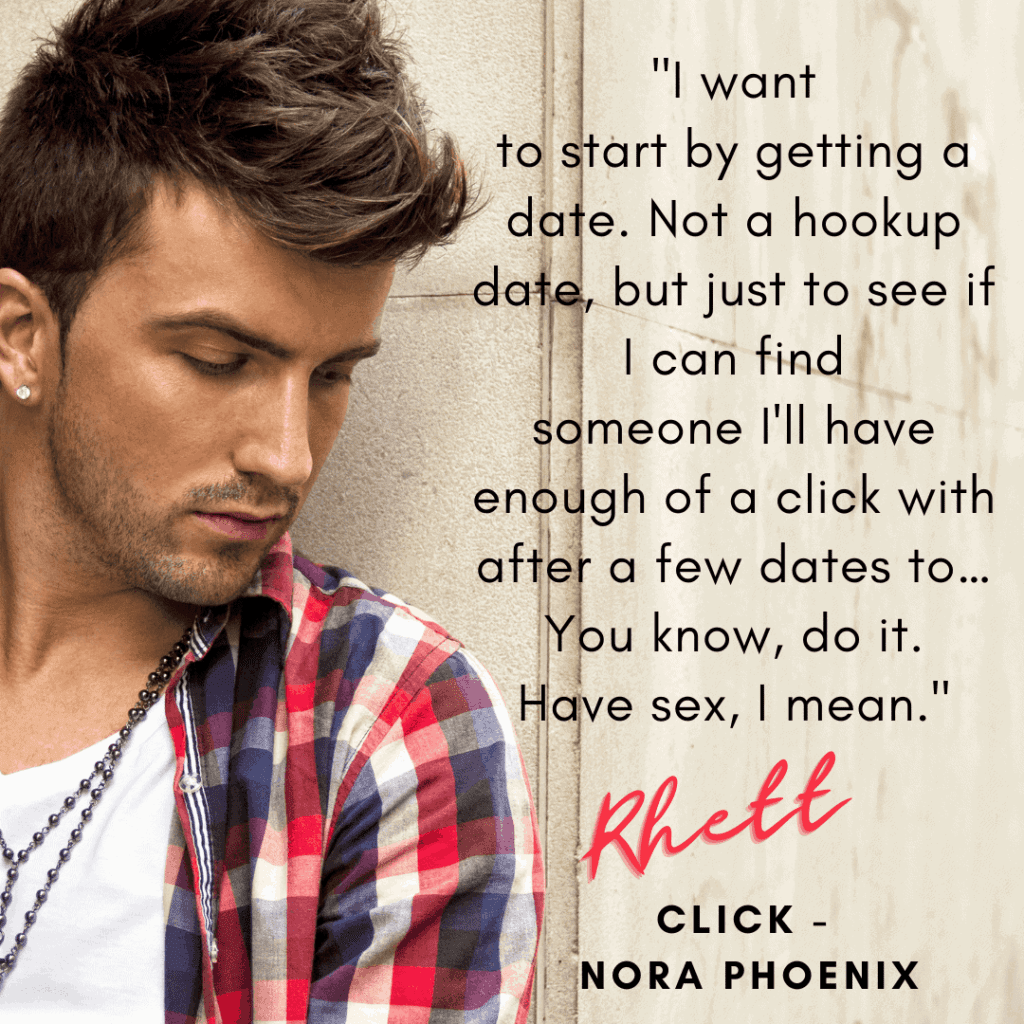 Coming Soon
Anyway, Click will release January 20, as I said, and I'm working as much as I can on book four. I've got a planned release date, but I have no idea if I'll make it. If you're in my FB group, you'll know all about my little lab puppy, Rebel, who's been taking up most of my time, so I'm very much behind on my writing schedule. We'll have to wait and see what's realistic.
But as always, my patrons will get the chapters as I write them, so if you love this series, consider joining my Patreon. For as little as $5 a month you get early chapters plus each of my solo releases for free.