One of my goals for this year was to get more of my books translated, and I started with German. Right now, I have three translations out in German, but I'm happy to announce more will be coming…and soon!
Perfect Hands Series
Chris McHart, who also writes MM romance herself, translated Firm Hand and Gentle Hand, which became Daddy Rhys and Daddy Brendan in German. Both did really well, and so she started working on the next books in the series.
I'm super excited to announce that the third book in the series, Naughty Hand, will release soon. The German title is Weihnachten mit den Daddys, and if you liked the first two books, you'll love celebrating the holidays with Daddy Rhys and Daddy Brendan and their boys. I'm hoping to release over the weekend. I'm actually already listening to Christmas music as I write this because honestly, Christmas can't come fast enough.. I LOVE Christmas, and writing this sexy Christmas novella was so much fun…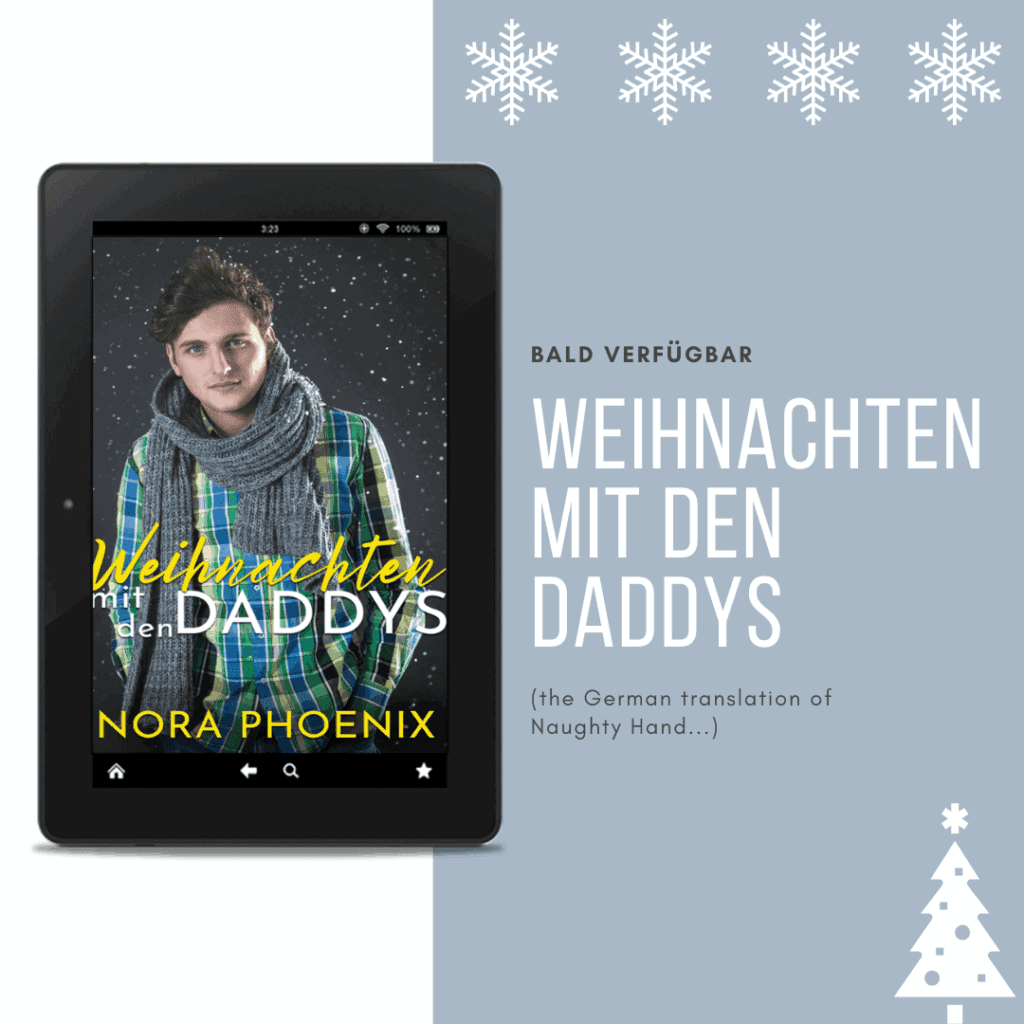 Chris has already finished translating Slow Hand, which will be titled Daddy Ford, and it's now being proofed. That shouldn't take long hopefully. And she just starting working on the fifth and last book in that series, Healing Hand which will be Daddy Gale. I'm so happy to have these amazing books brought to life in German.
And when she's done with that…maybe I can persuade Chris to start on the Irresistible Omegas, haha.
No Shame Series
I have hired another translator to translate the No Shame series, and she has just finished No Filter, which is now with a proofreader. I haven't decided yet on the German title, but I'll keep you posted. This is the same translator who also translated Professor Daddy (formerly Kissing the Teacher) into German as Mein Professor Daddy. She will translate the whole No Shame series as soon as possible.
In short: more German translations coming soon. Yay!
Next project: French translations.