I'm so excited to share the title and cover of book two in the White House Men series with you! So far, I've always used stock models for my covers, but for this series, I actually bought pictures from photographers. That means you may see the same model on another cover, but never the exact same picture. And look what a hottie I found for the cover of book two, which will be titled Friends…Isn't he amazing?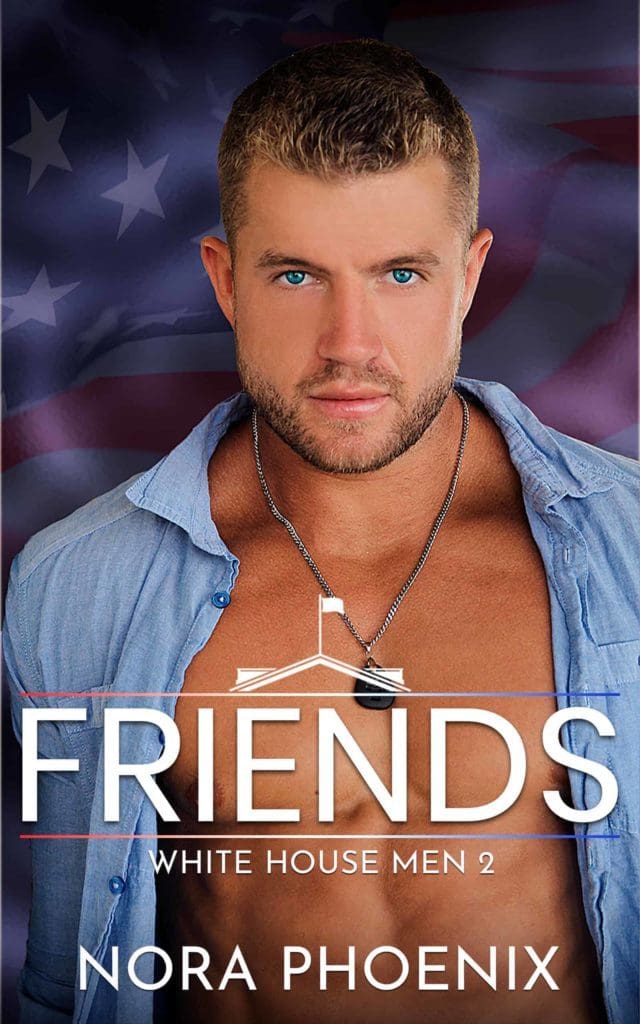 The cover was made by Vicki Brostenianc, and the cover model is Bryan B, shot by Eric McKinney from 6:12 Photography.
About Friends
Meet Seth Rodecker, Secret Service agent and openly gay. He's assigned to the investigation into the assassination, and he's determined to find out where the Secret Service failed. He's single, ambitious, and a massive size slut (his own words). He's also lonely, though he doesn't even realize it…
Enter Coulson Padman, FBI agent and one of the lead agents on the investigation. Coulson is straight (or so he thinks), divorced, and focused on his career. He's also lonely…and he happens to have the exact equipment Seth would fall for.
Coulson and Seth start to work together, and they become friends. Really good, close friends. Until Seth's eyes are opened and he realizes he feels much more for Coulson than friendship. But of course, that's hopeless because Coulson is straight…or is he?
Meanwhile they work hard to unravel all the entanglements of both the Pride Bombing and the assassination of the president. But the more they discover, the more complicated things get.
Friends is a wonderful friends to lovers romance with a bisexual awakening, two tough alpha males who are sweet cinnamon rolls on the inside, a surprise coming out, and all the feels. It's the sequel to Press and needs to be read in order. While the romance ends with a very happily ever after, the suspense plot continues in the next book. At 96k words, it's another long ass book, haha. Mind the trigger warning for detailed description of a terrorist attack, particularly in the prologue.
I don't have a release date yet, but I'm hoping to release later this month. If you support me on Patreon, you can already read the first chapters!