In only a few days, on September 21, Press will go live on Amazon. You can already preorder it! Press is the first book in my new White House Men series, a series that has been long in the making. I've done research for more than a year for this! I'm super excited for this to be released because I'm so damn proud of this book. I can legit say this is the best book I've written so far, and it came out exactly the way I envisioned it.
Press is about two men, Levar and Henley, who have an amazing chemistry, but who can't be together because their jobs have conflicting interests… Maybe you've already read my interview with Levar?

What Press is About…
Five years ago, Levar survived a terrorist attack. The bombing left its scars, but he's picked up his life. He loves working for the vice president—who is openly bisexual—as his press secretary.
Levar can't afford a pesky attraction that proves to be frustratingly stubborn. Worse, those highly combustible sparks are with the very last person he should be falling for: Henley Platt, a well-known reporter covering the White House.
Henley may not be Levar's enemy, but he's definitely not his friend. He can't be, not when their jobs put them on opposite sides. Henley is absolutely off-limits, even when he shows his appreciation for the sexy lingerie Levar loves to wear.
When the terrorists strike again with a devastating blow to the White House, Levar and Henley lean on each other for support. The sparks become a raging fire that won't be doused, but what happens if they're found out?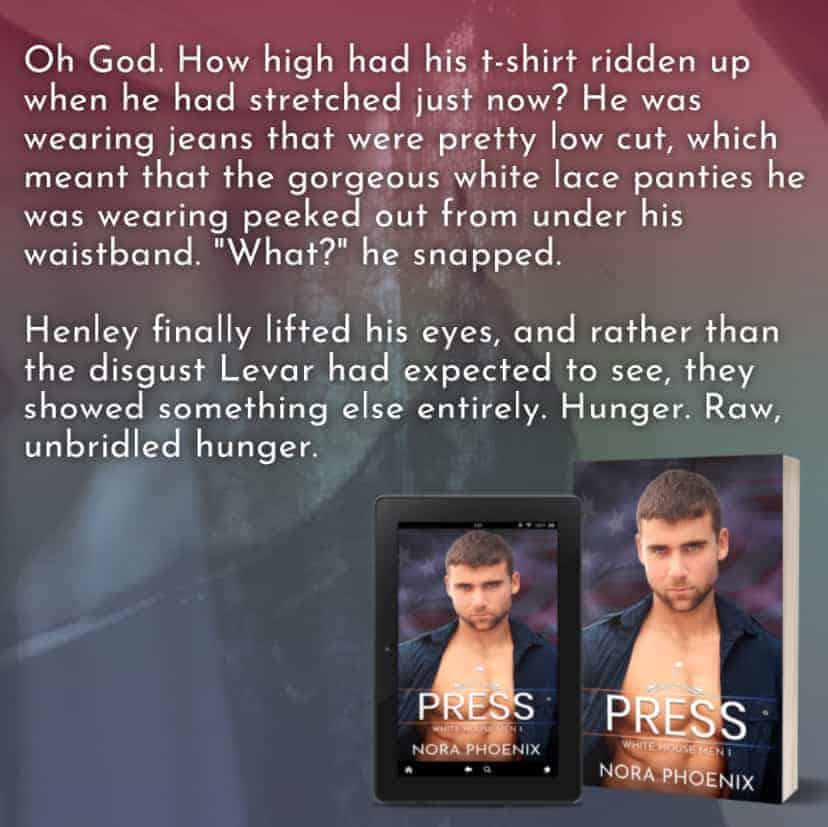 What to Expect
So what can you expect from Press? I thought I'd show some early reviews from ARC and Patreon readers to give you an idea of what they thought. After all, I can say it's amazing, but I'm the author, so you kinda expect me to, haha. It's not like I'm impartial to it…
So… Expect lots of pining in this book, as well as a kiss that leads to much more, sexy lingerie, witty banter, and two men who discover that what they think they want may not be what they really want…or what they need.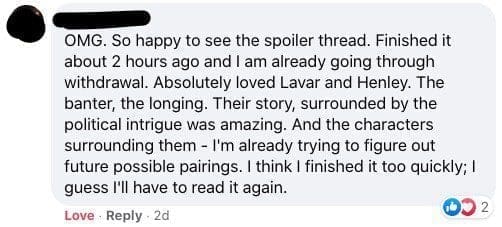 I heard some readers were a little worried this series would be either too political or too heavy and depressing. Let me assure you neither is the case, and as you can see, multiple early reviews say the same thing.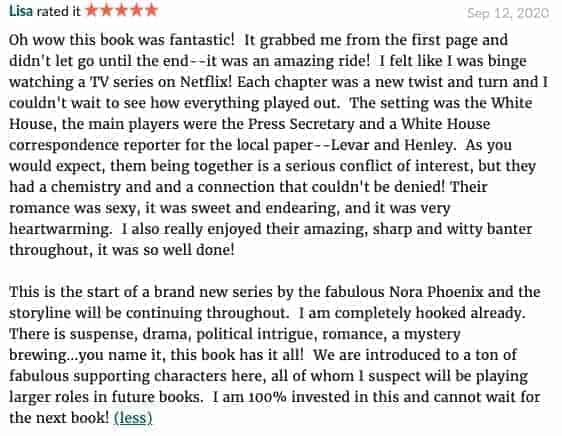 Yes, this series deals with a suspense plot that centers around terrorism, but it's not heavy or depressing.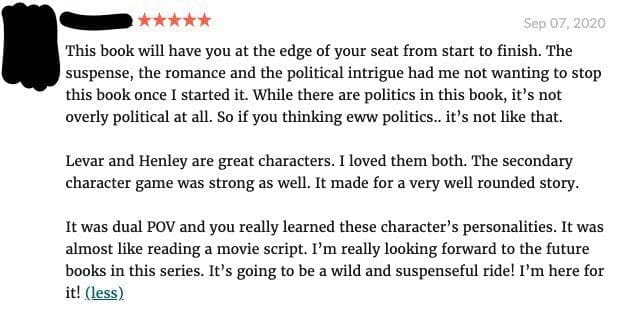 The political content is a small part of the book and is what I call positive politics. It's the gay White House we wish we would have, haha.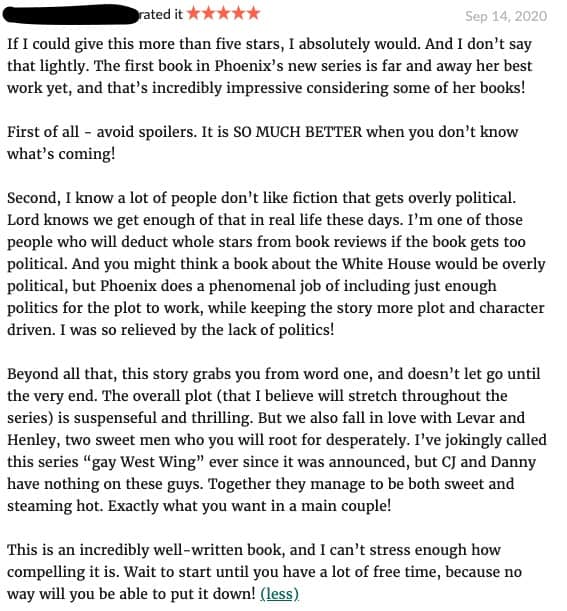 And multiple non-US ARC readers reported back that they had no issue following the book.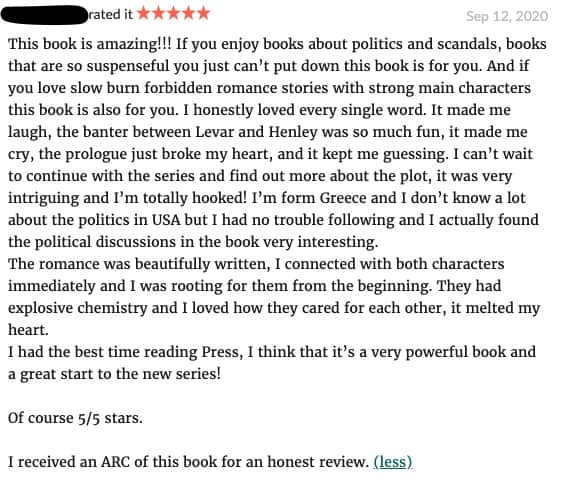 In short: Press will be the ride of your life, so buckle up…and preorder now so you can start reading the second it goes live!