In the next few weeks, I'll be refreshing the covers on a lot of my books. This helps to not only keep the covers up to date with what's currently trendy in covers, but it can also help in finding new readers. The No Shame series will be getting fresh covers, for example, and so is the Irresistible Omegas series.
In a few cases, I won't be only changing the cover, but also the title. The first example is Shipping the Captain. This book originally released as part of the second Valentine's Inc. season. Since, we've dismantled the series so all authors could brand the books according to their own style. However, Amazon keeps putting that book back into the series, and it keeps causing confusion. I also wasn't quite happy with the recovering, so I decided to come up with a new title and find a new cover for this book.
The new title is now Captain Silver Fox, which is apt as one of the main characters is the captain of a cruise ship who has the nickname Silver Fox. And Cate Ashwood made this gorgeous new cover for it! Isn't it the prettiest?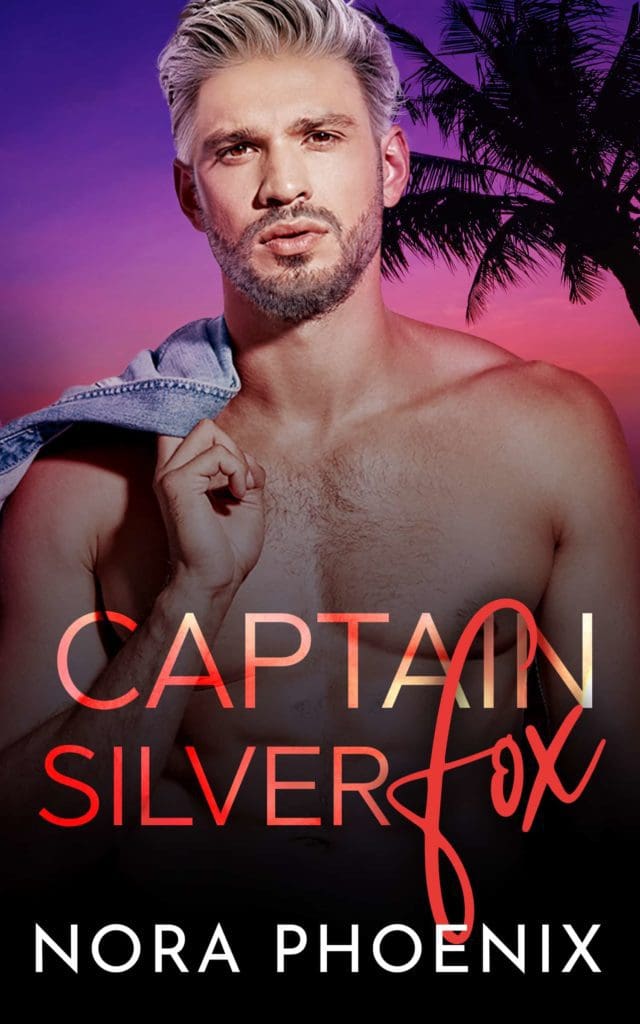 I'm hoping that Captain Silver Fox will find many new readers now. It's such a hot, sexy story of a man who has a one night stand the day before his new job on a cruise ship…only to discover he slept with none other than the captain aka his boss. With lots of steamy sex, flirty banter, an exotic setting on a cruise ship as well as in the Caribbean, and a swoony happy end, this is the perfect light summer read everyone needs right now!
Amazon is still updating the cover, but hopefully, you'll be download/buy the new version soon!