I know many of you have been eagerly looking forward to the next Irresistible Omegas book, and so I'm super excited to announce the first details about book nine…and show off the cover!
Let's start with the title. Book nine will be called Omega's Truth, and the omega in this case is Sando, Professor Melloni's son. We've already met him in previous books. He's a nerd, a smart geek who's really good at his job, but not so good at everything else, especially making friends. Luckily, Lucan takes pity on him, and a beautiful friendship blooms between the two of them. But when Lucan starts seeing Maz, the alpha doctor, while deepening his friendship with Sando, things get complicated.
To do the story of these three justice, we're going back in time a little. A whole year to be exact, so we'll jump back to when Beta's Surrender plays out (Grayson, Lars, and Sven's story). We'll make some jumps until we get to the end of book eight, Omega's Power, and then we'll continue the story. Many have asked if this is the last book in the series. I intend it to be, at least for the original pack. But I haven't finished writing the book, so I won't know for sure until I'm done.
If you haven't read this series yet…what are you waiting for? LOL. Seriously, I know mpreg is not everyone's cup of tea but this is truly a special series that will take you on an amazing journey. These books are sexy, emotional, intriguing, hella addicting, and will have you reading them one after the other. Start now so you're all caught up when book nine comes out! It's a continuing series, so make sure to start with book one, Alpha's Sacrifice. If you're still hesitating, just check out the amazing reviews. I have a LOT of readers who said they don't usually read mpreg or who had never read it, but they loved this series…
Cover Reveal
And now, let's look at the super pretty cover the amazing Vicki Brostenianc made! That's Sando on the cover, our gorgeous little geek. He's so adorkable with those glasses…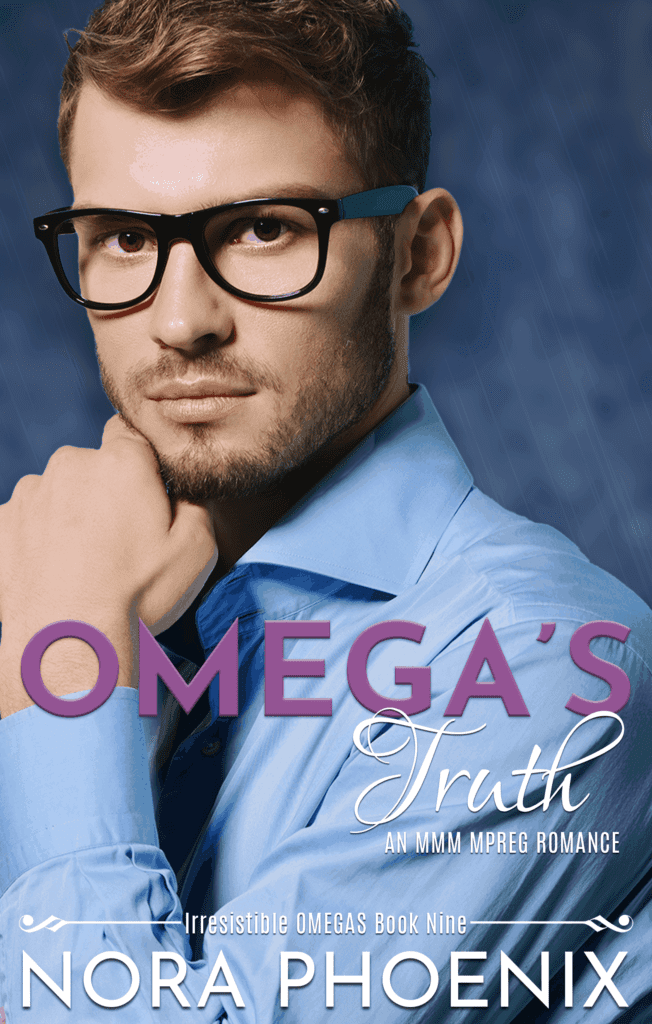 We'll be updating all covers in the next weeks to freshen up the look of the series a bit, so stay tuned for that.
I don't have a release date yet, as I'm still writing the book, but the plan is to release in June!