If you remember, a month ago I did a big survey among MM romance readers about all kinds of things. We talked about how many books you guys read, whether you're into audio books, if you have KU, and much more. I thought it would be fun to share some of the results, so in this post, I'll show some of the most remarkable data. So no weekly poll this week, but the results of the big reader survey.
With over 2,000 respondents, the number of readers who filled this out is high enough to draw some conclusions. The only caveat is that most of the readers were reached through Facebook, so readers who are not on social media but who do read MM romance are underrepresented, so that may have skewed some of the results.
Demographics
The basic demographics were as I had expected with 58% between 36 and 55 and another 20% between 26 and 35. And yes, the vast majority (87%) is cis female. So far, nothing new.
What was interesting, was that the "urban legend" is that most MM romance readers are straight, but the numbers show something else. Yes, the majority is straight, but it was only 56% in total, with the rest divided over a wide array of the rainbow, like bisexual (13%), pansexual (9%), and more. So it's not quite so straight forward (see what I did there?) as rumors make us believe.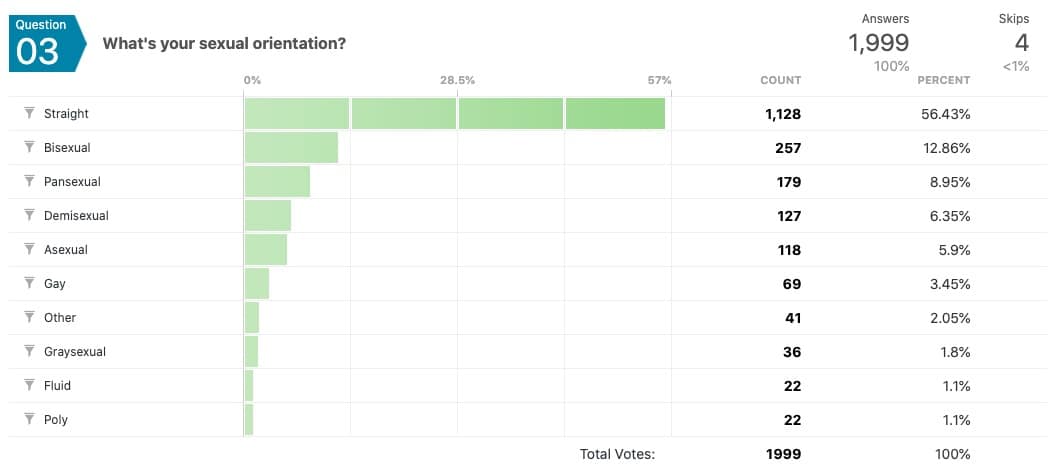 As expected, the bulk of MM romance readers are located in the US and the UK, but this may also be an area where the results are slightly skewed. Europe general (excl. UK and Germany) came third, followed by Australia and Canada.
Reading habits
This was where things got interesting. The numbers prove that MM romance readers are voracious! 24% read 5-6 books a week, and 15% read more than 7! That didn't surprise me, but the numbers are still impressive. Even more when you take into consideration that according to this survey, half of the readers work fulltime.

And most of those books read are MM romances. 31% of readers only read MM and 31% read mostly MM. This, too, is something I recognize from what I see on social media from readers.
75% of the respondents has a KU subscription, and that number is almost exactly how much of my books are read through KU, so that lines up nicely.
What I thought was amazing, though it matches my own experience as well, is the number of unread MM romances on readers' Kindles: 28% had over 100 while almost the same number had only a handful, and the rest was pretty evenly split along the various options. Only 6% had none. That's my goal, haha. I have well over 100 right now…probably close to 200 if I had to take a guess.

I had expected most readers to keep track of what they read, but 40% doesn't. That was one of the big surprises for me. The rest does keep track, either through Goodreads (33%), a notebook (6%), or another way.
A number that made me sad, was the next question: Do you usually leave a review? 28% said rarely or never, 21% said they tried but often forgot, and only 20% said most of the time. Reviews are so crucially important to us as authors, so that's definitely something as authors to work on, to convince our readers to leave reviews.
Audio Books
I was curious about audio books, so the next two questions were about that. It showed what I had already suspected: people either love audio books or they hate/strongly dislike them. 32% of readers said they listened and loved audio books and 42% said they never listened. the rest was a sometimes. That pretty much aligns with the number of people who have an Audible subscription (33%).
Social Media
I also asked about social media, and that resulted in a ranking of the most popular social media that was pretty much as I had expected, with Facebook in the lead and Instagram second. But this is a question where the results will definitely have been skewed by the high number of surveys shared through Facebook, resulting in an overrepresentation of FB fans.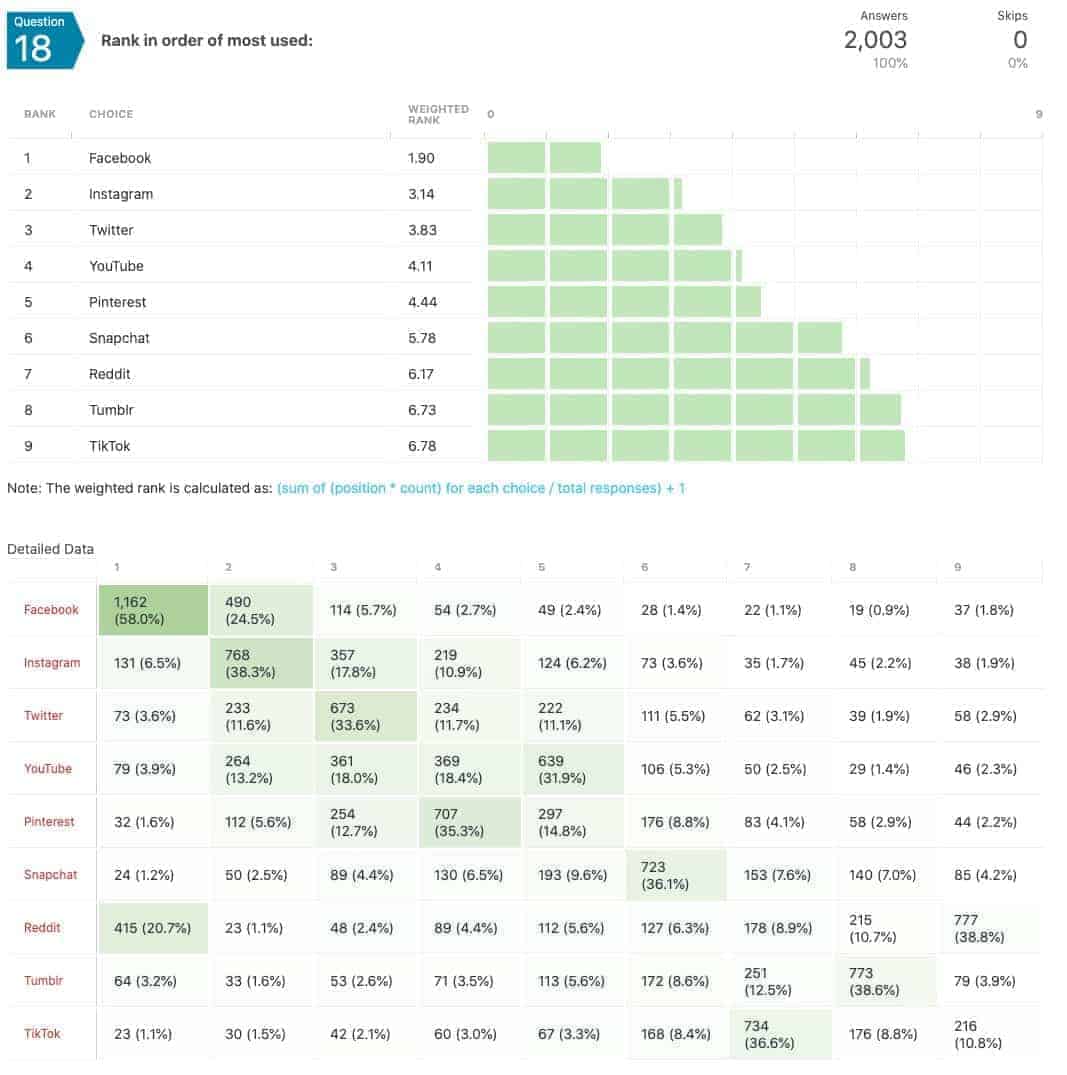 Unfortunately, way too many readers don't know what BookBub is, so we have some 'splaining to do there as authors because this is such a potentially important tool for us.

Conclusion
All in all, a lot of the results were as I had expected, but it was still good to see it confirmed in numbers. And I definitely spotted some surprises, so I learned something. A huge thanks to all the readers who filled this out!
PS I was interviewed on the Big Gay Author podcast about this survey. You can listen below. And make sure to check out their Big Gay Fiction podcast as well!