Amazon has had a lot of issues lately, and multiple authors reported their pre orders had suddenly gotten canceled by Amazon without reason, so you can imagine how worried I was about the release of Healing Hand. But luckily, everything went smoothly, and the book is now available everywhere, including in Kindle Unlimited. The paperback has not gone live yet, despite me uploading it over a week ago, so we'll have to wait and see with that one. You can grab the e-book here!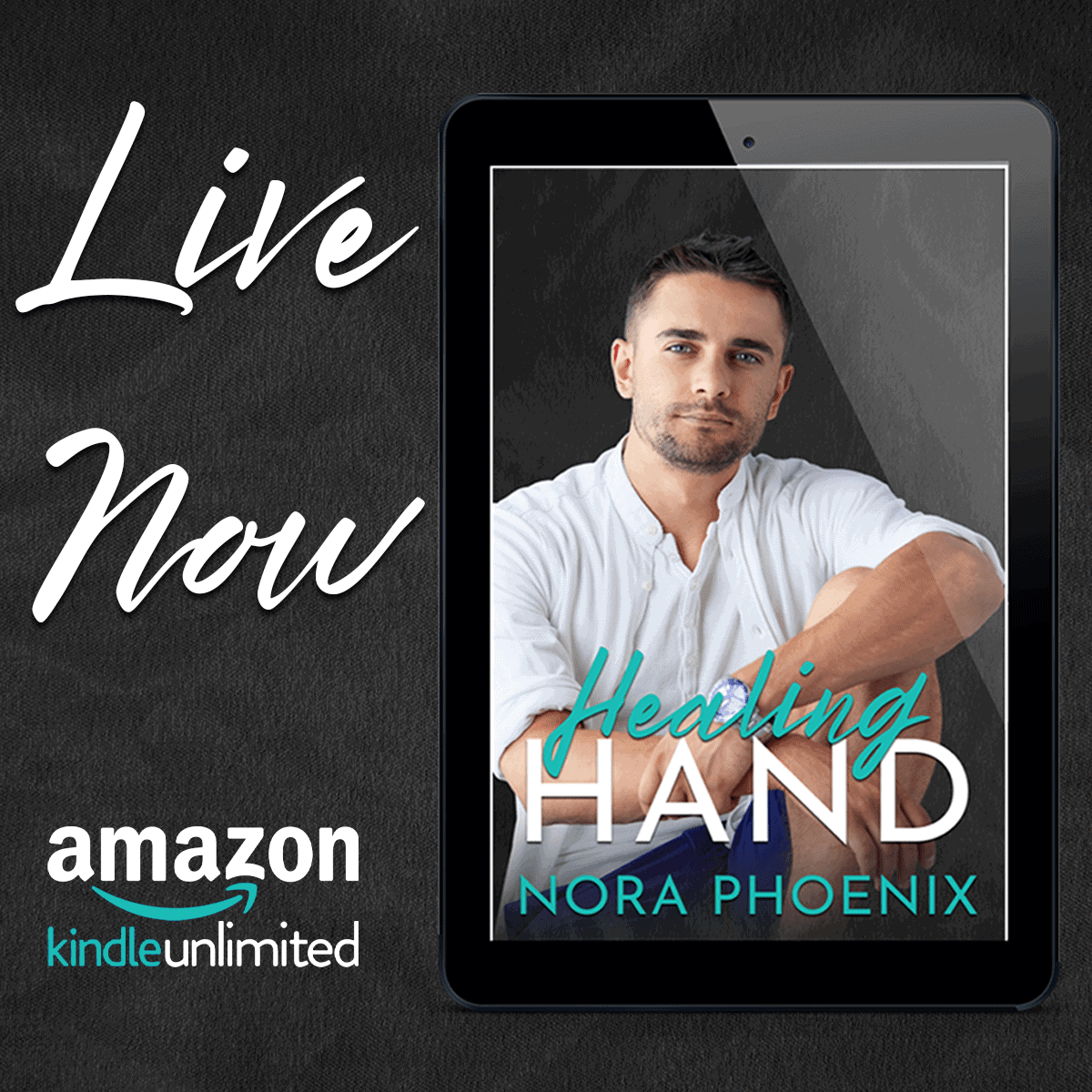 About Healing Hand
Healing Hand is an emotional, sweet tale of two broken men finding healing with each other.
Saxton has never been able to make a Daddy stay. He wants one desperately, but they've all walked away. He knows exactly why: because he's damaged. Broken. Unable to give Daddies what they want from him.
When he meets Daddy Gale, who offers to take care of him after an accident, Saxton expects the same thing to happen. But Gale is different in many ways, and he has his own wounds. He has endless patience with Saxton, and he respects Saxton's boundaries.
But when Saxton can't open up about the trauma that forever changed him, will Gale decide Saxton isn't worth the trouble after all? Or will Saxton finally have a Daddy who accepts him the way he is?
Expect tons of hurt/comfort in Healing Hand, the sweetest, most caring Daddy you'll ever meet, age play including ABDL, and all the feels. It's the fifth book in the Perfect Hands series, which include:
Oh, and you'll also see some familiar faces from both the Perfect Hands series and from the No Shame series. You don't need to have read either one to enjoy Healing Hand, but I would recommend you read them because you'll love them, haha.
Healing hand will also be available in audio.