Slow Hand went live yesterday, but it seems Amazon is glitching, as it's not showing up when you search for it. It's also not showing categories or ranking, so I'm sure that will all be fixed eventually.
In case you tried to find it but couldn't, here are some links that will hopefully help you:
Universal link: readerlinks.com/l/1080101
Amazon US: https://amzn.to/2US2DX1
Amazon UK: https://amzn.to/2WZIlha
Amazon Germany: https://amzn.to/3aAXUzM
Amazon Australia: https://amzn.to/2R2RXnt
Amazon Canada: https://amzn.to/2yr5heX
I hope that will help to find the book!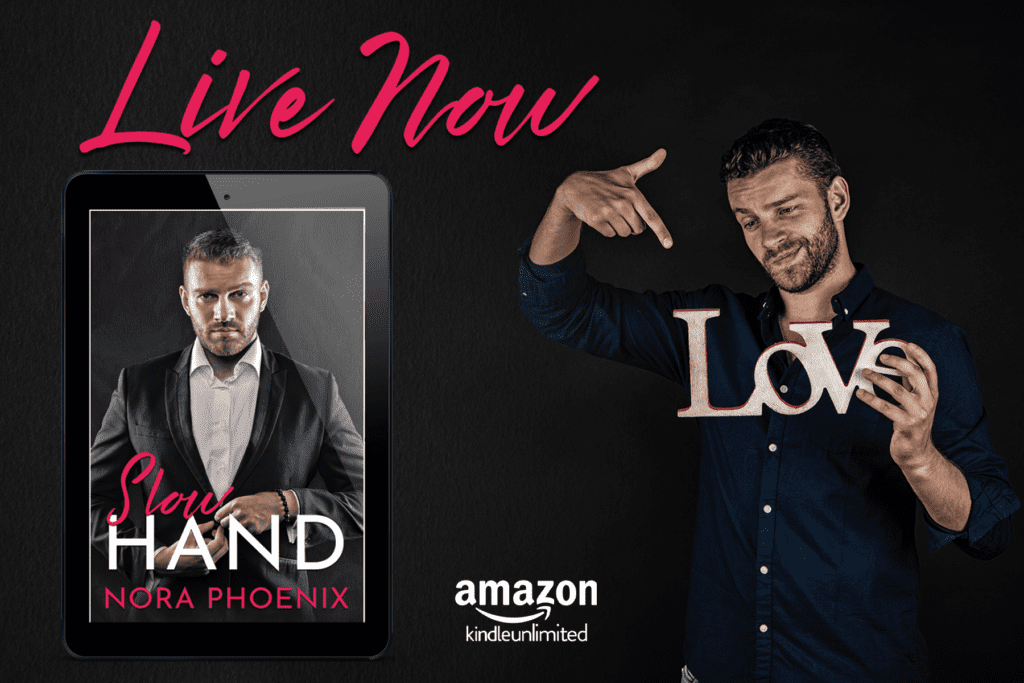 About Slow Hand
Slow Hand is the fourth book in the Perfect Hands series, which is all about the daddy kink. In Firm Hand, we met Cornell who lost his best friend in a car accident, then finds himself falling for Rhys, his best friend's son…who becomes his Daddy. In Gentle Hand, we see how Rhys's best friend Raf meets his Daddy, and how he finds freedom in becoming a little. In Naughty Hand, those two couples celebrated the holidays with some naughty fun.
Master Ford was a side character in those books, and Slow Hand is his story.
Ford never wanted to be a Daddy. So how did he end up with not one, but two boys who need one…?
Master Ford loves his life. He's respected in his club, has his choice of subs, and is happy staying single.
When the club owner asks him to take in two abused boys, Ford reluctantly agrees. But when one doesn't even talk, and the other is a bundle of hostility, Ford wonders if he's in over his head.
It takes a long time to win their trust, as the abuse they suffered is worse than Ford could've imagined. But when he discovers that Thierry is a little and that Jathan needs a firm Daddy, Ford questions if he can be what both his boys need. And where do his own needs fit into this?
Slow Hand is the fourth book in the Perfect Hands series. It can be read as a standalone but may be more fun if you've read the previous books. It's a 100k word slow burn MMM romance with two hurting boys, a Dom who discovers new sides to himself, and one very happy end. It features daddy care including age play.