I discovered earlier this week that Firm Hand and Gentle Hand had landed in gay erotica again on Amazon, rather than in gay romance. I'd done an update of the files with new books that had come out in the back matter, and Amazon had recategorized them as a consequence.
The problem with that is that erotica doesn't show up in search results and is banned from advertising, so your visibility is a lot less. Besides, these books are definitely romances.
I think the biggest culprit were the covers. Firm Hand especially had a sexy cover and I had already been banned from advertising with it even when the book itself was still in gay romance.
You can protest this and usually, Amazon will put you back in gay romance, especially if your book was there before, but it's a major hassle. To prevent having to go through this every time I do an update, I decided to redo the covers. And you guys get to see them first!
They're in a completely different style but I really dig them. The first cover shows Cornell and the second and third show Raf. What do you guys think? I hope you'll love them. They were made by Vicki Brostenianc, who is both my PA (personal assistant) and my cover/graphic designer.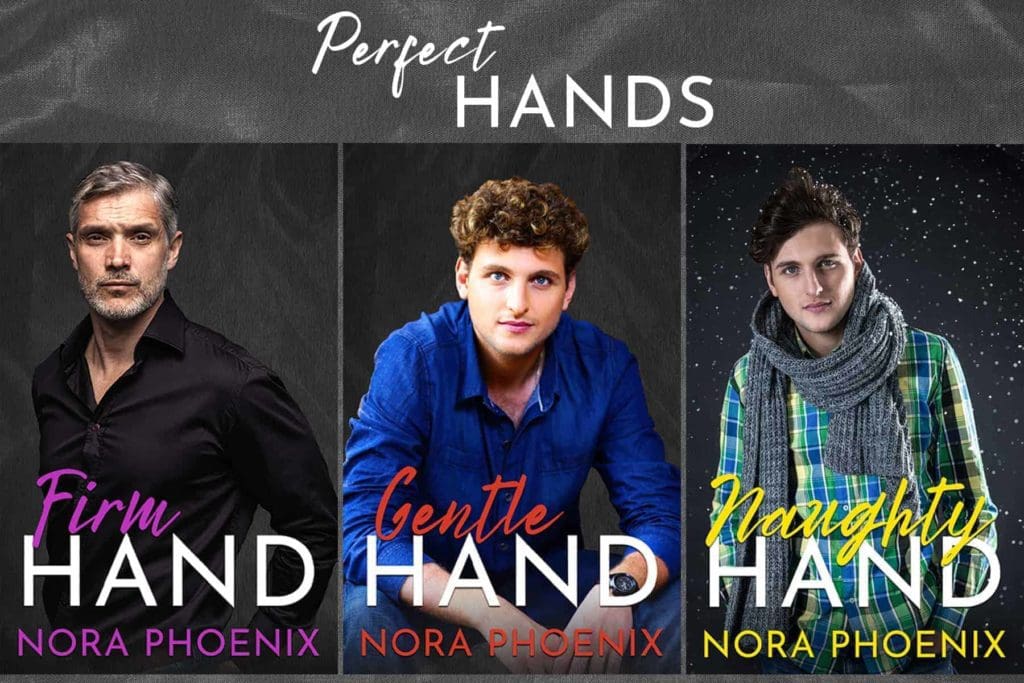 Hopefully, by updating the covers I will be out of trouble and can stay in gay romance every time I do an update…
By the way, I haven't uploaded them yet so if you want paperbacks with the old covers, you should order them now!