I haven't done mini reviews in a while (the last one was in September, I saw), so it's time for another round. This time, I want to focus on some amazing series that I read recently.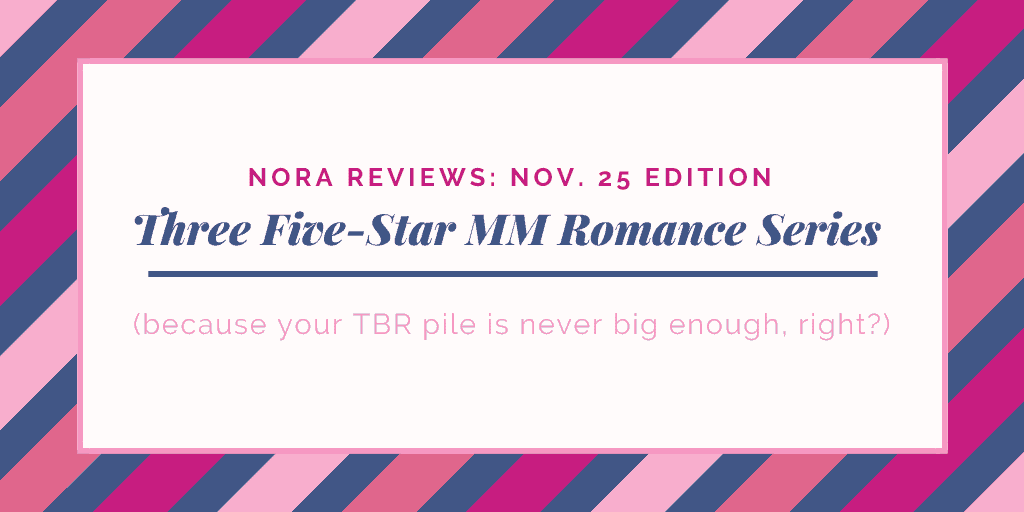 Love In O'Leary Series – May Archer
I blazed through the Love in O'Leary series like a freaking steam train. They're sexy, funny small town romances set in New York with characters that feel real and all the problems small towns can have. Great one-liners and all the feels. Nothing too heavy or angsty, just feel good books. Perfect Sunday afternoon reads. Four books are out plus a few novellas, and more will hopefully follow.
---
Finding Home Series – Lily Morton
I waited a long time with reading Oz, the first book in Lily Morton's Finding Home series, and I'll flat out admit it was because of the cover model. He just didn't appeal to me. But once I got past that reluctance, I dove in and devoured this series in a few days. These books have amazing characters, hot AF sex scenes (there's a solo-pleasuring scene in Oz that's freaking amazeballs), awesome banter, great humor, and honest-to-god romance. Set in Britain with British humor, it doesn't get more perfect than this.
---
The Trials of Fear Series – Nicky James
This series is a whole different ballgame than the previous two, but it's absolutely amazing. The Trial of Fear series all deal with mental illnesses, like phobias and panic disorders. Yes, it's "heavier" reading and these books generally have a lot more angst than the two series above, but they're SO good. You'll root for the characters from page one as you come to understand how they got to where they are…and how they struggle to move forward. Great romances with happy endings without all the problems magically disappearing. I loved these books…and I learned a lot from them as well. Highly recommended.
These are just three series that I read recently and absolutely loved. What are some of your favorite recently read series?