A term you'll often come across in publishing is brand. But what do we mean when we talk about your author brand, and more importantly, how do you create an author brand? We'll dig into that this week for Writer Wednesday.
What is an Author Brand?
When someone mentions the word brand, we often think of it as a logo, or your cover style, but it's much more than that. Your brand is everything you communicate (consciously or not) about your style, your books, your characters, and about you.
An author brand has everything to do with readers' expectations when they pick up a book of yours…or not. Your author brand is the combination of the words, images, and emotional resonance that people have when they hear your author name or your book, series, or main characters. It comprises of elements like your heat level, the type of stories you write, your subgenre(s), your angst level, your visual branding (logo, covers, etc), what you post on social media, what you show about yourself, etc.
What this means that even if you never consciously thought about it or made any effort to build one, you already have an author brand when you're a published author. Just think of the authors you love to read. Why do you one-click their books? Because you know what you're getting. You've read previous books, have seen teasers, You looked at the cover reveals, or you already love that author so much that everything they write is an automatic one click. That's because you know their brand and you love it.
The problem is that it may be an incorrect author brand, and give readers the wrong expectations when it comes to your books. And when your brand and thus readers' expectations don't match with the reality, you have a problem.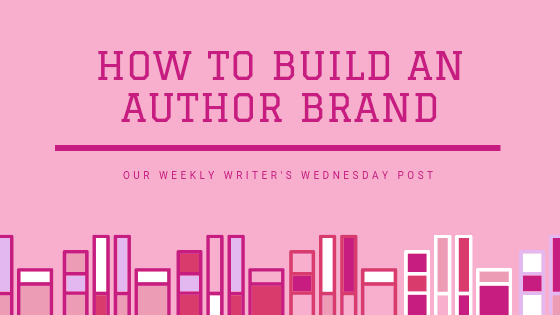 Developing a Brand
So, let's talk about how to develop a successful author brand. There are some steps that you can take:
1. Determine the Kind of Books You Want to Write
It all starts with knowing yourself and the type of books you write or want to write. The first step, then, is to sit down and take the time to work out what kind of books you want to write. What characterizes them? Think of elements like angst level, heat level, subgenre, tropes, kink, common elements, etc.
2. Figure out your USP (Unique Selling Point)
We all know there are thousands of MM romances on Amazon. How does yours stand out in that crowd? How is it different from everyone else's? That's maybe the toughest thing to figure out, especially when you're just getting started, but it's also your biggest tool in branding. If you can determine what makes your books unique, that will help you sell them.
Maybe it's the diversity of your characters. Maybe it's your unique sense of humor. Maybe you write characters that aren't standard. Maybe you explore various types of kink.
It can be a lot of things, but it has to be true. This is not a wishlist or something you strive to. This has to be real, otherwise you're selling something that will make readers disappointed when they find out it's not true.
3. Determine Your Typical Reader
Based on the type of books you want to write or write, what does your typical reader look like? Make a profile if you can in terms of gender, age, interests, hobbies, etc. This can be helpful to see how you can connect with them.
4. How Do You Want to Brand You?
A crucial part of author branding is you. Readers don't merely buy the books because they love them. They buy them because they love you as well. Some authors get a little uncomfortable with this, but the reality is that we live in a time where personal marketing is the keyword. Who you are and what you stand for is as important as the product you're selling. So who are you and how do you want to position yourself?
Example of Author Branding
Once you have all of this figured out, you can apply it to all your visual branding, social media content, and more. We'll talk about how to do that in the next post, but for now, let's make this practical. I'll use myself as an example, because that's easiest.
My Nora Phoenix brand consists of various elements:
I write steamy, often slightly kinky MM romances in various subgenres
Character development is important to me, and I prefer characters who have baggage, who are a little bit broken
Kink is a common element in my books, but I usually stick to milder forms of kink, although I'm not afraid to push boundaries
My writing style is usually fast-paced, heavy on dialogue, and not too much inner monologue
I write longer books, so usually over 75k and I've hit 90k+ several times
My typical reader is a woman between 35 and 60 who reads a lot and mostly reads MM romances
Keywords for my branding are LGBTQ ally, love for reading, supporting of other authors, positive and drama free, encouraging, personal connection
Next time, we'll talk about how you can translate this brand into book covers, teasers, ads, visual branding, social media content, and more!