A bunch of mpreg authors have teamed up to bring you some awesome FREE mpreg stories through Instafreebie/Prolific Works. Just check out these names of amazing authors who are participating in this giveaway.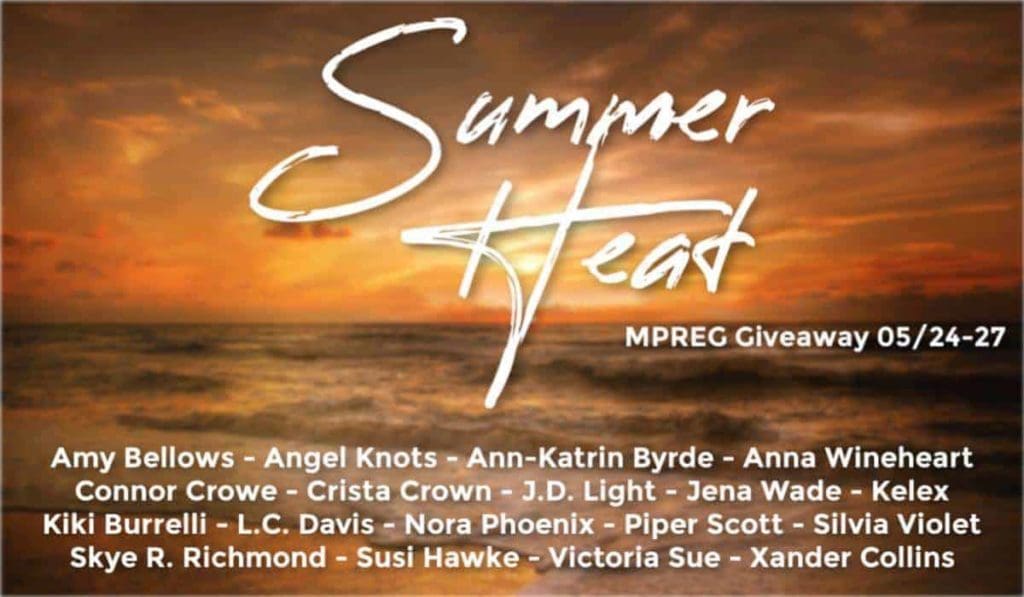 Omega's Protector
For my freebie, I've decided to write a standalone story in my Irresistible Omegas universe. In case you missed my cover reveal in my newsletter or in my FB reader group, here's the gorgeous cover my PA and designer Vicki Brostenianc made for me.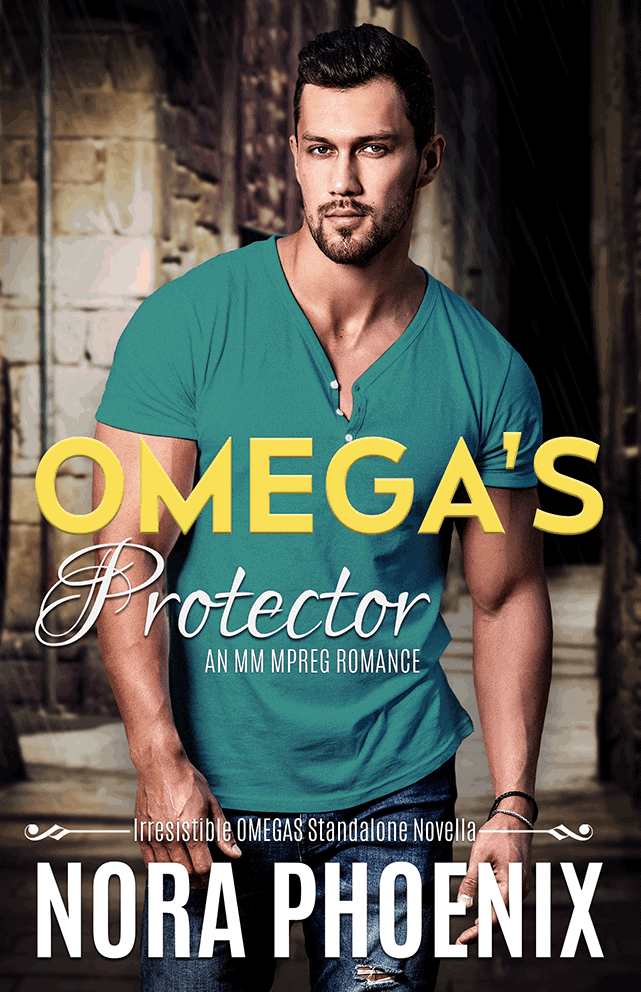 What to Expect in Omega's Protector
For fans of this series it will be awesome to see some familiar faces, but new readers will be able to get their first taste of the Hayes pack and decide if they want to read the whole series. I don't have the official blurb yet, but here's an idea of what to expect…
If you've read the series, you may remember Sean, Lidon's partner from when Lidon was still a cop in Narcotics. Sean is still with the force, and when he's on a stakeout, he's witness to a violent attack on an omega. He steps in to save him, resulting in backlash from the police department.
Felix works for the police union and he's consulted on the case against Sean. But Lian doesn't trust the way the higher ups are handling this, and he warns Sean he's about to get arrested.
Sean, Felix, and the omega—an independent, talented chef named Gia—need a safe place to hide out…and to help Gia through his first heat. Where else to go but to the PTP ranch and the Hayes pack? They're welcomed with open arms, but they also learn truths about themselves, their relationship, and the secret of the pack. Is it too much for them or will their bond be strong enough to adapt and ultimately thrive as a threesome?
Omega's Protector will be a stand alone novella in the Irresistible Omegas universe focusing on the story of Sean, Felix, and Gia. It takes place right after the events in Beta's Strength, but doesn't continue the bigger storyline in the main series. We do see some familiar faces make their appearance.
Omega's Protector will be available for FREE through Prolific Works/Instafreebie from May 24th till May 27th. I'll post the link to the giveaway on my blog, page, in my group, and everywhere on social media as soon as it's live, so keep an eye out.
I hope you're all as excited as I am to return to this series!
PS An earlier version of this post had a different name for one of the characters, a secondary character from the previous books named Duer. For various reasons, I decided not to use him but keep him for a different story.