It's time for another Listopia post. I love polling the readers in my Facebook group Nora's Nook, and last week, I asked them about their favorite holiday MM romances.
Now, of course my book No Angel isn't out yet, haha, so that's not on the list, and I just read an ARC of another holiday MM romance, Jingle Balls by Z.B. Heller, that's not out yet either. Both would've made the list, I'm sure, but there are plenty of awesome reads below to get you in the holiday mood!
I love me some holiday MM romances, so I asked my reader group which were their favorites. Here's their top 5:
1. A Very Marian Christmas by Lucy Lennox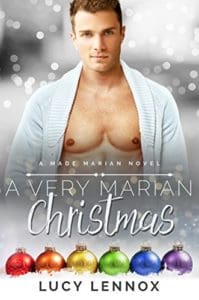 This was a clear winner, and that makes total sense. Not only is the Made Marian series super popular, but this holiday MM romance was freaking hilarious. It's not a stand alone, though, as it makes little sense if you haven't read the rest of the series first, but I loved reconnecting with the Marian gang. A Very Marian Christmas is vintage Lucy Lennox and perfect for the holidays.
2. Santa Daddy – Keira Andrews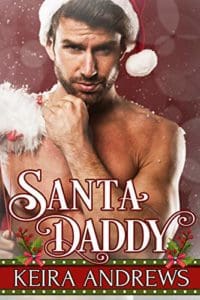 Santa Daddy is a recent release, and OMG, I loved it. It was the perfect holiday read with a sullen Santa, a fumbling elf, enough chemistry that could light up a city, with all the feels and some daddy kink for extra measure. If Santa Daddy doesn't get you in the holiday spirit, nothing will, haha.
3. Mr. Frosty Pants by Leta Blake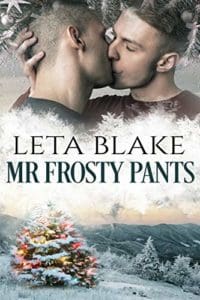 Leta is a phenomenal writer, and what I so admire, is that she can kill it no matter what she writes, sexy mpreg, emotionally heavy contemporary, or a wonderful holiday MM romance like Mr. Frosty Pants. This tale of two estranged friends who find their way back to each other over Christmas break hit all my holiday-feels-buttons. So good.
4. Decked – Susi Hawke and Crista Crown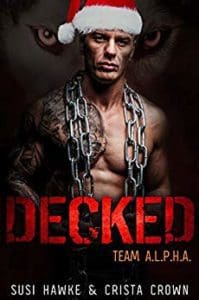 This is one I haven't read. I started this series but I'm not all caught up yet, so I'll do that and then move on to Decked. The cover made me laugh, because that santa hat on that tough guy is just hilarious, haha. Decked is a short mpreg romance featuring the beloved guys from team ALPHA.
5. All I Want is You – DJ Jamison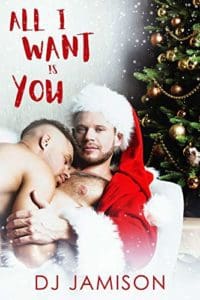 All I Want is You has been on my TBR pile since it came out in November as well. It's a story about a guy who reconnects with his family over Christmas…but also with the friend he thought was straight. Hint: he's not. I love friends to lovers and I'm a sucker for I thought he was straight, so this should be good!
That was the top five, but honorable mentions were Better not Pout by Annabeth Albert, The Remaking of Corban Wale by Roan Parrish, Snowball's Chance by Jocelynn Drake, and A Gift of Time by Jaclyn Osborn.
I'd love to hear if you agree with this top five! Are you missing any great holiday MM romances you thought should be at the top?