Heart, the third book in the Ballsy Boys series I co-write with K.M. Neuhold, went live on Amazon today! It's the sweet, sexy, and emotional story of porn star Heart who has vowed to never fall in love again…until he meets adorable nerd Mason and sexy parole officer Lucky.
Get Heart now from Amazon, including Kindle Unlimited.
More About Heart
Here's the story in a little more detail:
Heart
Some people might look down on being a porn star, but this job has been my salvation. It's the only one that didn't turn me away when learning about my criminal record. After being screwed over by my ex, I vowed to never let another man close, but when my sweet, nerdy friend Mason asks for my help improving his skills in the bedroom, I can't resist. And then there's my gorgeous yet grumpy parole officer who has made it his mission to save me. They both seem determined to test my resolve, and it's getting harder and harder to remind myself why it's so dangerous to trust.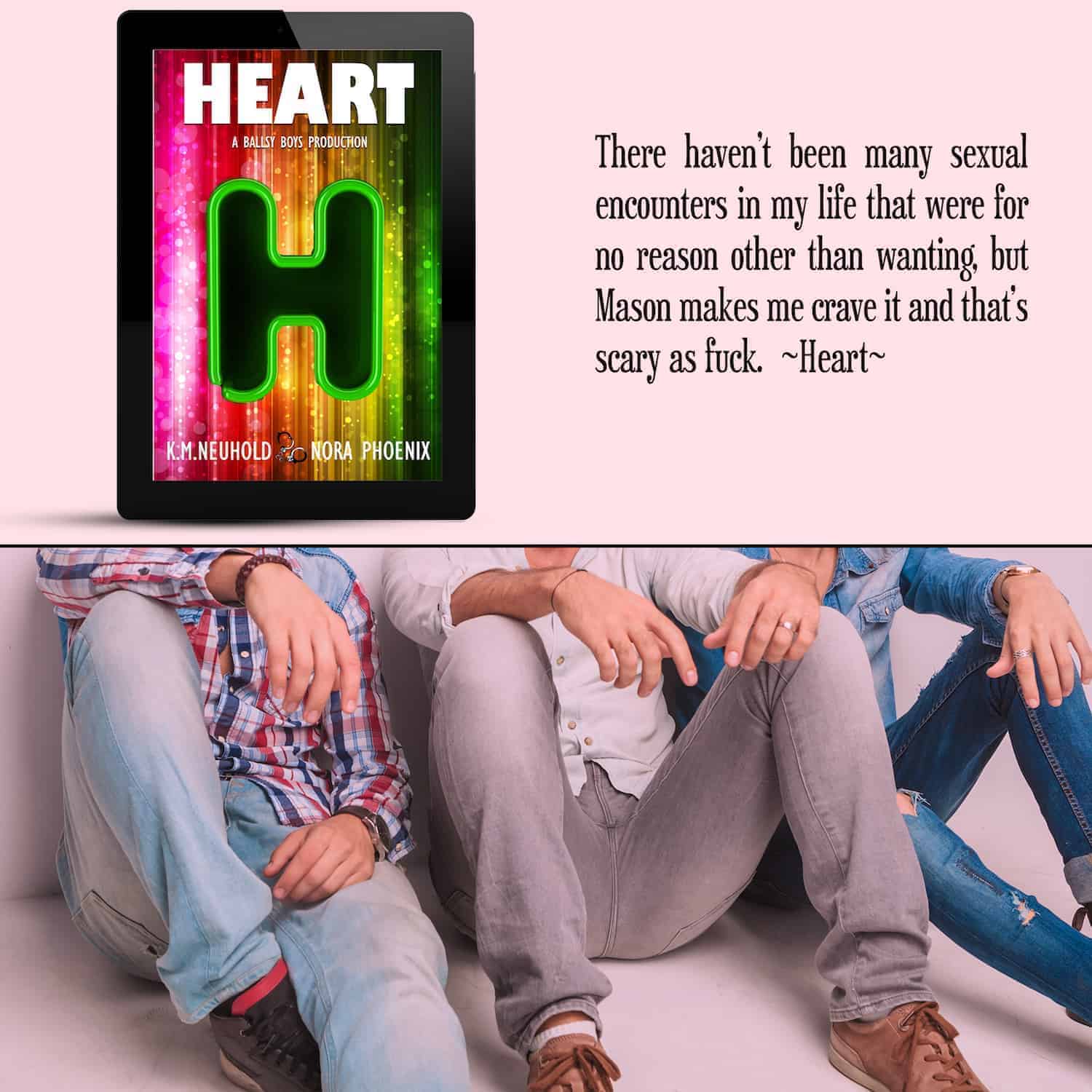 Mason
When it comes to me, awkward nerd is an understatement. I'd rather spend my nights and weekends gaming and coding than socializing. When I somehow stumble into not only a friends with benefits situation with a freaking porn star, but also land a date with a drool-worthy parole officer, I'm certain I'm in over my head. Can I manage to keep from getting my heart shattered if these two figure out they're better off together than with a klutzy dork like me in the middle?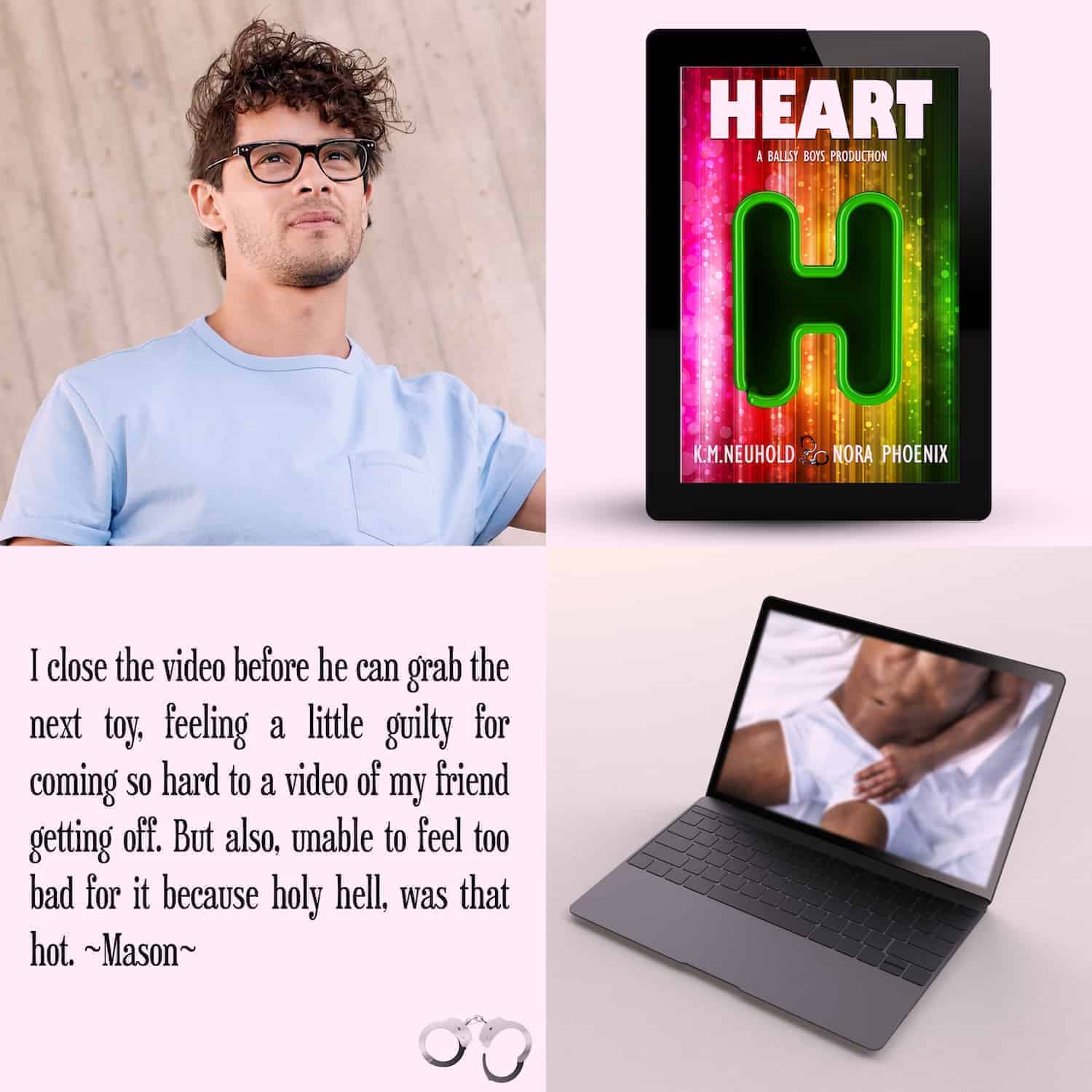 Lucky
I've always had a weakness for nerds, so when I score a date with uber-cute Mason, I'm over the moon. The only problem is that I can't seem to get a certain bad boy porn star out of my head…and he's a freaking client. Dating him is against all the rules, but when I discover that Mason and Heart know each other, I find myself in an unexpected threesome. My predictable life turns to chaos, but in the end, it may just be worth it.