It's only one more day until my next book releases: Rebel, the first book in the new Ballsy Boys series. The Ballsy Boys are our fictitious gay porn company in LA and when one of its super stars Rebel meets a sexy man named Troy, both are convinced they can keep it casual. After all, Rebel is a porn star and Troy is a break up artist. Yeah, not so much.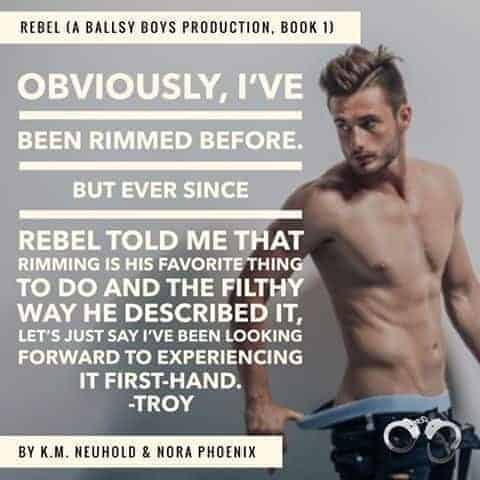 Rebel is a collaboration with well-known MM author K.M. Neuhold, and we're both super excited about it. K.M. (Kyleen) and I 'met' online when I reviewed one of her books, way before I had published my first book. We started chatting and when I mentioned I was writing gay romance as well, she offered to betaread for me. She read No Filter and "absolutely fucking loved it" (her words).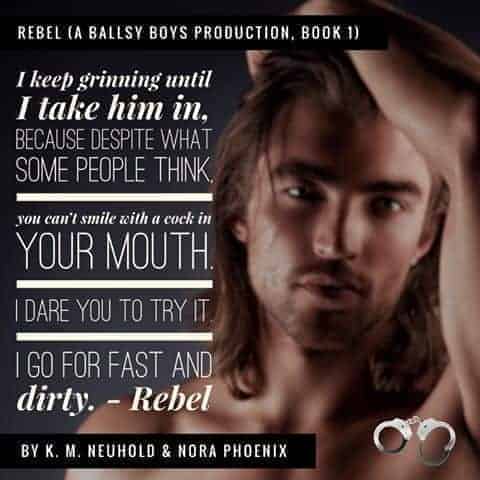 Soon after No Filter released she approached me if I was interested in writing something together. My answer was along the lines of, "hell yes, when can we start?" We both loved the idea of doing something with a porn star. Then we both saw a Facebook post about someone who broke up with people for a living, and the idea for the character of Troy was born.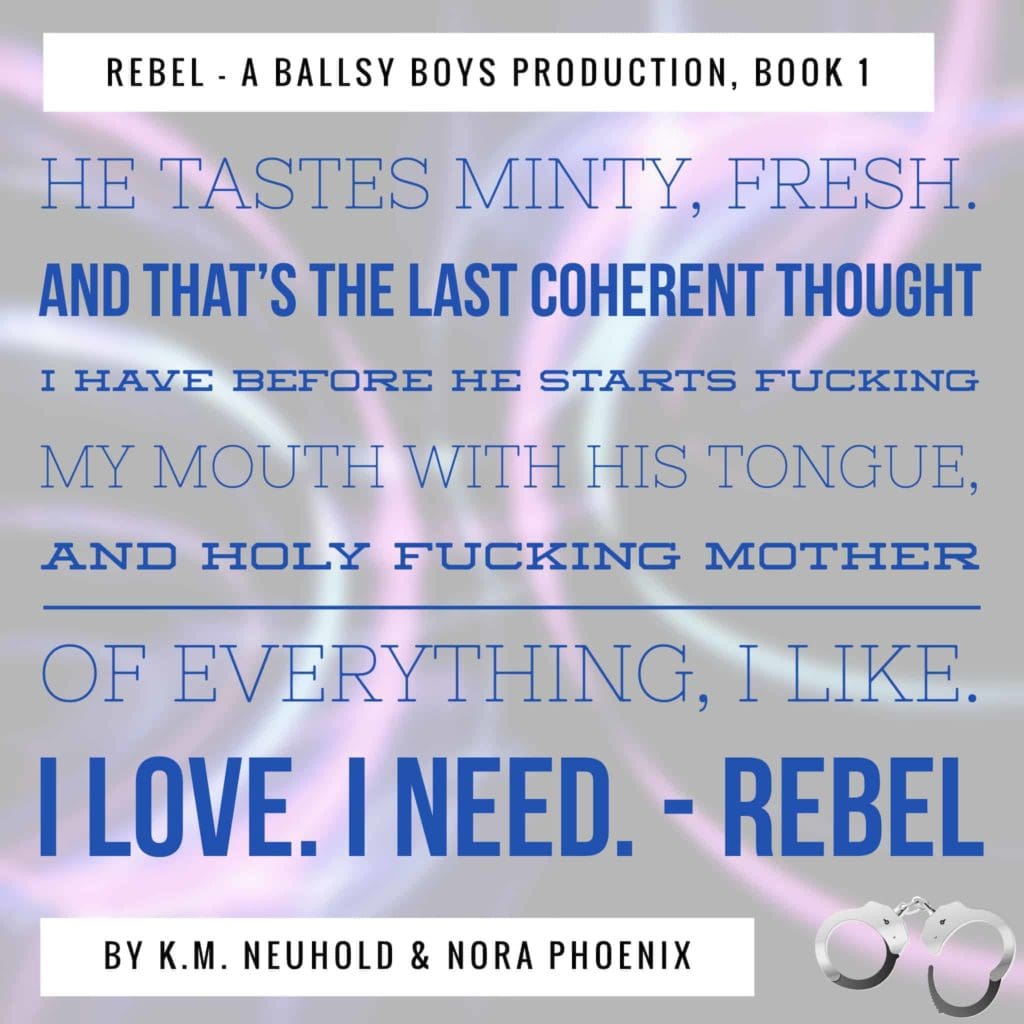 So yeah, Rebel is a sexy read, but it's not just hot sex (though there's plenty of that). It's also a sweet gay romance between two guys who each have their own baggage, and who have lost faith in love. Plus, you'll meet all the wonderful Ballsy Boys, who will all get their own story.
Our ARC readers are loving the hell out of this book. Check out some early reviews here on Goodreads.  Then head on over to Amazon to order before the price goes up!