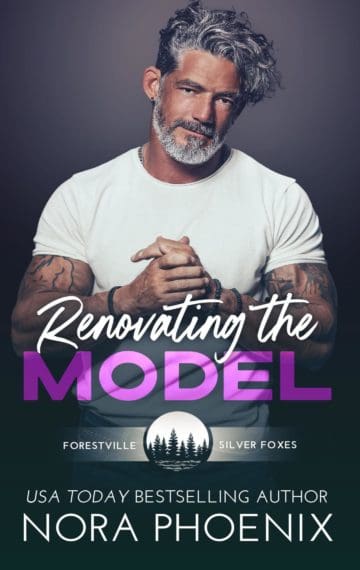 $5.99
Buy Now
Buy Audio Direct
Audible Audio
iTunes Audio
See Full Series
Available in:

Kindle, Kindle Unlimited, Paperback

Pages:

346

Duration:

9hrs 14min

ISBN:

979-8392904594

Published:

April 29, 2023
Everyone knows my face. No one knows the real me.
All people see when they look at me is a beautiful man, a supermodel, half of the world's most famous twins. No one sees the man underneath.
When I return to Forestville, the small town I grew up in, for my high school reunion, I impulsively decide to stay.
I'm now the proud owner of a house, an absolute fixer-upper. Never mind that I have two left hands.
Thank god for Cas, the local contractor, who agrees to help me out. We come from completely different worlds and are almost twenty years apart, yet we somehow connect.
Cas sees me, the real me.
We hook up…
Then become friends…
With benefits (courtesy of a snow storm)…
And a fake relationship (long story)…
But when fake becomes real and pretending turns into feelings I can't deny, I'm left wondering if what we have stands a chance.
Renovating the Model is the first book in the new Forestville Silver Foxes series, a contemporary small-town MM romance series featuring hot silver foxes and the men who fall in love with them. Each book can be read as a standalone.