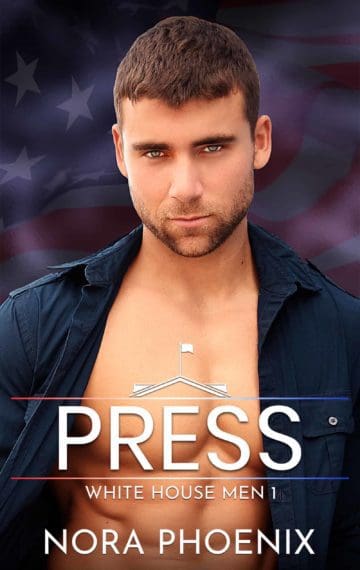 First In Series
$5.99
Download Now
Read A Sample
Paperback Direct (Signed/Unsigned)
See The Full Series
Audible
iTunes
Narrator:

John Solo

Available in:

Paperback, Kindle, Audio

Pages:

402

Duration:

10 hours and 46 minutes

ISBN:

979-8688205237

Published:

September 21, 2020
Henley is off-limits for Levar. So why can't he stay away?
Five years ago, Levar survived a terrorist attack. The bombing left its scars, but he's picked up his life. He loves working for the vice president—who is openly bisexual—as his press secretary.
Levar can't afford a pesky attraction that proves to be frustratingly stubborn. Worse, those highly combustible sparks are with the very last person he should be falling for: Henley Platt, a well-known reporter covering the White House.
Henley may not be Levar's enemy, but he's definitely not his friend. He can't be, not when their jobs put them on opposite sides. Henley is absolutely off-limits, even when he shows his appreciation for the sexy lingerie Levar loves to wear.
When the terrorists strike again with a devastating blow to the White House, Levar and Henley lean on each other for support. The sparks become a raging fire that won't be doused, but what happens if they're found out?
Press is the first book in the White House Men series, a romantic suspense gay romance series set in the White House. Think The West Wing but gay, and with less politics. Each book has a new love story with a happily ever after, but the suspense plot will continue throughout the books, so the series needs to be read in order. Press has 100k words. TW for terrorism and violence.