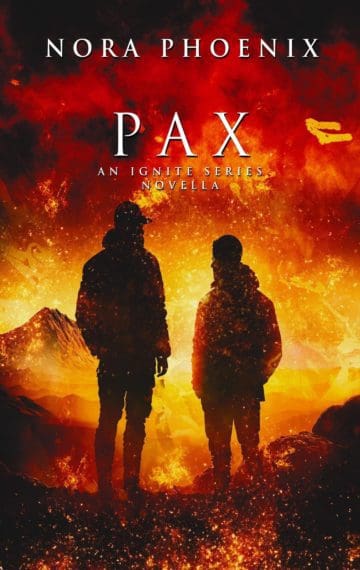 $2.99
eBook Direct Exclusive
Paperback Direct
Paperback Other Retailers
See The Series
Available in:

eBook, Paperbook

Pages:

112

ISBN:

979-8390141335

Published:

April 4, 2023
After surviving the destruction of large parts of Earth, Pax has settled in Australia with his fellow Zagorians and his new human friends. He's adapting to life on Earth fast and he's happy. Sort of.

What's missing is hard to pinpoint, but it has something to do with how he feels about Brody Regan, twenty years his senior and the most handsome man he's ever met. Brody is kind and caring, and Pax thinks he's perfect.

Then Brody asks Pax to come with him on a trip, and as they traverse Australia on horseback, things between them change. Pax discovers that he's not the only one with feelings, and when he admits them to Brody, the most magical thing happens between them.

A Zagorian and a human, who could've ever thought that would work?

Pax is a 29k novella connected to the Ignite trilogy and won't be much fun if you haven't read those books first. It ends on a HEA.