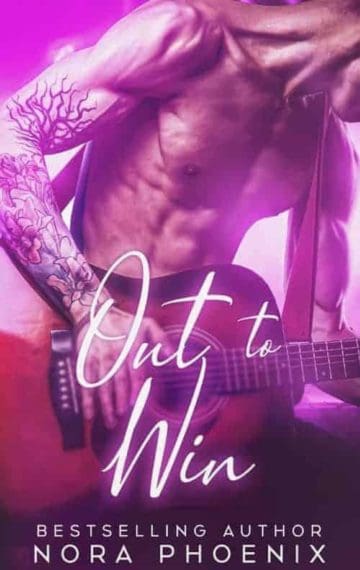 Download Now
Narrator:

Charlie David

Available in:

Paperback, Kindle, Audio

Duration:

10 hrs and 33 mins
Some people are worth coming out for, no matter the costs…


Judah has hit rock bottom. He's broke, he's homeless, and he's about to outwear his welcome with his friends. 

Plus, he's shoved so deep into the closet he's one step away from Narnia. His last chance is entering The Right Note TV contest in the hopes of winning. What he doesn't count on is losing…his heart.
Fellow contestant Denver is sunshine personified, even if his bubbly outside hides the horror he's survived, and he draws Judah in like a damn magnet. But Judah can't be out, especially not on national TV. It could cost him everything.
But when trouble follows Denver, Judah has to choose: Denver…or winning. Coming out…or losing the man he loves.
Out to Win is a steamy stand-alone MM romance with a tough-acting virgin, a bubbly twink with a big heart, a dash of kink, some hot bodyguards in the background, and a sweet HEA. Please note trigger warnings for domestic abuse and sexual assault. This book was previously released as The Time of my Life. It has been reedited and has an extra epilogue.
Audio
Out to Win is also available in audio, narrated by Charlie David. You can grab it here. Listen to a sample below!