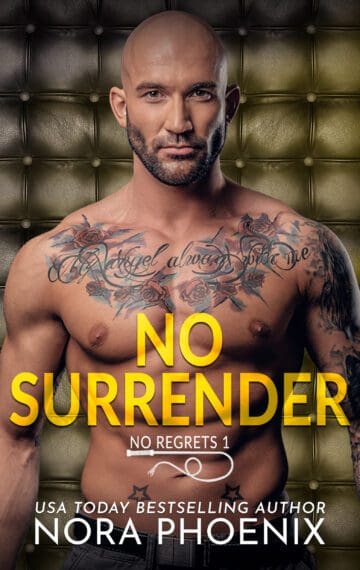 $5.99
Buy Now
Buy Paperback Direct
Buy Audio Direct
Audible Audio
iTunes Audio
See Full Series
Narrator:

Michael Dean

Available in:

Kindle, Kindle Unlimited, Audiobook, Print

Pages:

376

ISBN:

979-8739410665

Published:

April 18, 2021
No matter what he feels for Wander, he'll never surrender to him.
I'm in control of my life. That has become Burke's mantra. He lost control somewhere along the way, descending into a downward spiral until he hit rock bottom. Now he's back, sober, and determined to never be in that position again. Ever.
That's why he loves being a dominant. He's in charge. He can plan everything into detail. He's in control.
Until he runs into Wander, a private security guy who volunteers to become Burke's mentor in the club. Wander questions him, challenges him, pushes and prods and pokes until Burke stands with his back against the wall.
But he refuses to surrender, even when Wander evokes feelings in Burke he's never experienced before. Apparently, he's not quite as straight as he thought. Whatever. That still doesn't mean he'll give in…or that he'll kneel.
No Surrender is an MM romance featuring a proud, stubborn man who's hurting and an equally bull-headed man who won't stop until he's discovered the truth. It's the first book in the high heat No Regrets series, a spin off from the No Shame series that can be read on its own, and has a suspense sub plot without cliffhangers. Please check the trigger warnings in the front of the book.