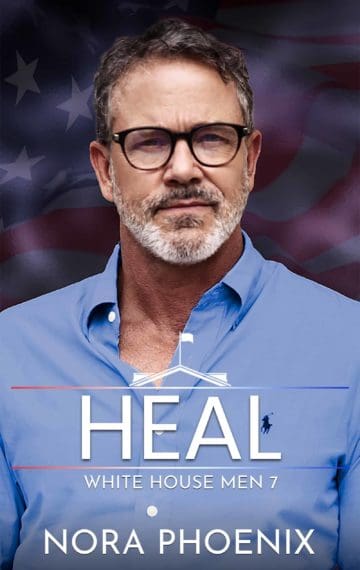 $5.99
Buy Now
Read A Sample
See The Reviews
See The Full Series
Audible
iTunes
Narrator:

John Solo

Available in:

Kindle, Kindle Unlimited, Audiobook, Print

Pages:

393

Duration:

10 hours and 20 minutes

Published:

October 29, 2021
Del feels broken. Can Issa be the person to help him heal?
President Delano "Del" Shafer is grieving the loss of his wife, Sarah. Now that the culprits behind the Pride Bombing and all the killings are caught, everyone has been able to move on…except Del.
His friends have all found love. Even his son is happier than Del could have ever imagined. Yet he is stuck, unable to move past the grief, the loss, and the loneliness. He has the most coveted job in the world, but he's tired of it all. If not for Issa, his twenty-year-younger body man, he wouldn't even make it out of bed most days.
Issa, with his unfailingly sunny disposition, his infuriatingly stubborn optimism, his endless care for Del. Issa, who becomes the sole reason Del is still standing, is still smiling, is still clinging to the hope that things will get better. Issa, who is making Del feel again, laugh again, live again.
But can he also make him love again?
Heal is the last book in the White House Men series, a continuing MM romantic suspense series that needs to be read in order. It contains a sunshiney assistant, a slightly grumpy president, sweet hurt/comfort, an age gap, and the happiest of happy endings.