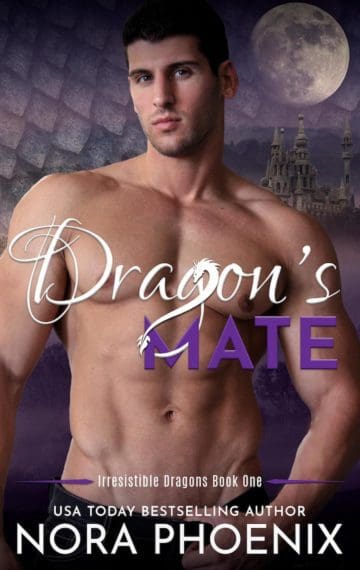 $5.99
Buy Direct Paperback
Buy All Retailers
BUY THE AUDIOBOOK
Read A Sample
See The Full Series
Narrator:

John Solo

Edition:

1

Available in:

eBook, Paperback, Audio

Pages:

334

Duration:

8 hrs 42 min

Published:

May 31, 2022
One dragon. One wolf. And they're both alphas. Surely Fate must've messed up.
After spending the last two hundred years locked up in the family castle with his three younger brothers, Erwan is climbing the walls. Literally. He's a dragon who isn't allowed to fly, forbidden to use his magic, all to stay hidden from the rest of the world. How will he ever find his mate like this?
But when he finds an injured omega in the woods around the castle and brings him home, the spell that kept them hidden is broken. Erwan's father is furious—not that that's anything new. The man has basically been angry all Erwan's life, though why, he doesn't know.
When wolf pack alpha Rhene comes a-knocking to demand the omega back, Erwan is shocked by what Fate whispers in his ear. Then again, the same is true for Rhene. Neither one of them imagined their mate quite like this.
Two alphas? A dragon and a wolf? How on earth could that possibly work?
But they have bigger problems. It turns out Erwan's father is hiding more than a surly attitude. Much more. Like an old connection with the wolves and a betrayal that runs so deep, it could tear Erwan and Rhene apart.
Dragon's Mate is the first book in the Irresistible Dragons series. This is a spin off from the Irresistible Omegas series, but you don't need to have read that to enjoy these two as they find their way into love. The love story ends with an HEA but the suspense plot will continue in the next book.