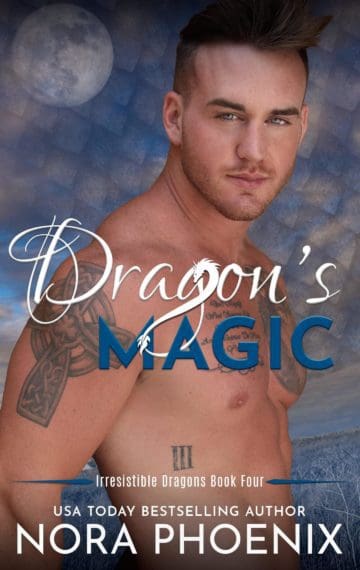 $5.99
Buy Now
See The Full Series
Cover Artist:

Vicki Brostenianc

Available in:

Kindle, Kindle Unlimited

Pages:

252

ISBN:

979-8850346485

ASIN:

B0BPQ38PL2

Published:

June 30, 2023
Just when he's given up hope for a mate, Fate throws Yitro a curveball…
Omega Yitro has given up hope he'll ever find a mate. Being thirty-eight, his peak fertile years are behind him, and now that he's pregnant as a surrogate for the pack alpha and his mate, no one will want him anymore.
He's okay with that. He's fulfilling his dream of becoming a dad, and he has all he needs, including friends. One of them is his roommate, Duer, whom he has grown close to.
When Fallon, a new dragon omega, moves into their cabin, he fits right in. Three men, all with a considerable amount of baggage, connect in ways they never expected. They spend a lot of time together, forging a closer bond every day.
Yitro is so confused. Is he imagining things, or is this becoming something more? But how could it work with two omegas and a beta? It makes no sense, and yet nothing has ever felt more right.
But the threat to the pack and the dragons isn't over yet, and when two of their enemies conspire against them, who will come to their aid?
Dragon's Magic is the fourth book in the Irresistible Dragons series, which needs to be read in order. The overall plot will continue in the next book.