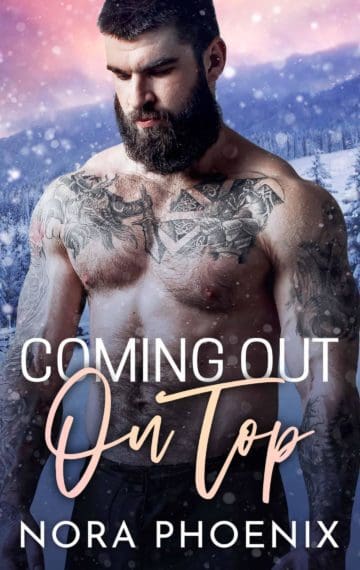 Download Now
Available in:

Paperback, Kindle, Audio
He's twice his size and a lot older, but will Mac let Quentin come out on top?
Quentin is searching for…something.
Respect.
Answers.
His identity.
Most of all, he's searching for a man who will let him be in charge, despite the fact that he looks like an elf.
But all that will have to wait because right now, he's searching for shelter after getting stranded in the middle of nowhere, New York with a massive snow storm about to hit. He finds an unexpected host in Mac, a man the whole town seems to hate. Mac has secrets…but so does Quentin.
Sparks fly between them, but can it lead to more when Mac is twice his size, a lot older, and practically a virgin… and when Mac can't leave and there's no way Quentin will stay?
Coming Out on Top is a steamy contemporary gay romance with an age gap, a dash of kink, a ton of snow, a gentle giant of a man, and a bossy twink. This book was previously published as Snow Way Out, but the content is unchanged.
Audio
No Surrender is also available in audio, narrated by Kenneth Obi. You can grab it here. Listen to a sample below!