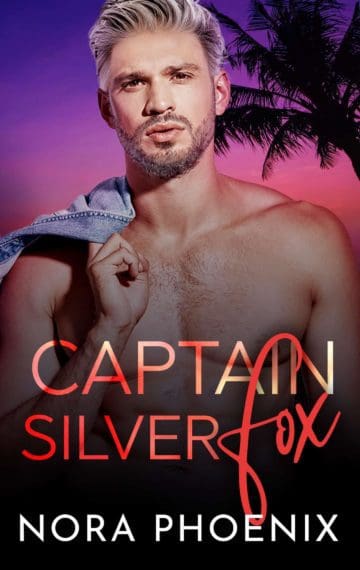 $4.99
Buy eBook Direct
Buy Paperback Direct
Buy All Retailers
Audible Audio
All Stand Alones
Available in:

Paperback, Kindle, Audio

ISBN:

979-8650371304
That moment when your spectacular one night stand turns out to be your sexy, older new boss. FML.
Brantley Phipps doesn't want a boyfriend. In his line of work, relationships are impossible. All he wants is one night of fun before he starts his ten-week rotation as assistant hotel director on a cruise ship.
He scores the jackpot with a hot older guy who hits all his yes, please buttons and who wants the same thing as him. Their chemistry is explosive, hot damn. Talk about a night to remember. That should last him a while…
Until he discovers that his one-night stand is none other than the legendary Captain Silver Fox aka his new boss. Oops.
Still, it shouldn't be an issue because Brantley doesn't do coworkers and Fox is known for being strict as hell about not dating employees. That should make things easy, if not for that pesky attraction that keeps flaring up whenever they're in the same room. Or on the same ship. What the hell do they have to do to get rid of that?
It's gonna be a long three months…
Captain Silver Fox is a stand alone MM romance with an age gap, yummy steamy scenes, a Caribbean setting on a cruise ship, and a one-night stand that turns into an embarrassing case of falling for the boss. This book was previously published as Shipping the Captain, but the content is unchanged.
Audio
Captain Silver Fox is also available in audio, narrated by Tim Page and Liam DiCosimo. You can grab it here. Listen to a sample below!