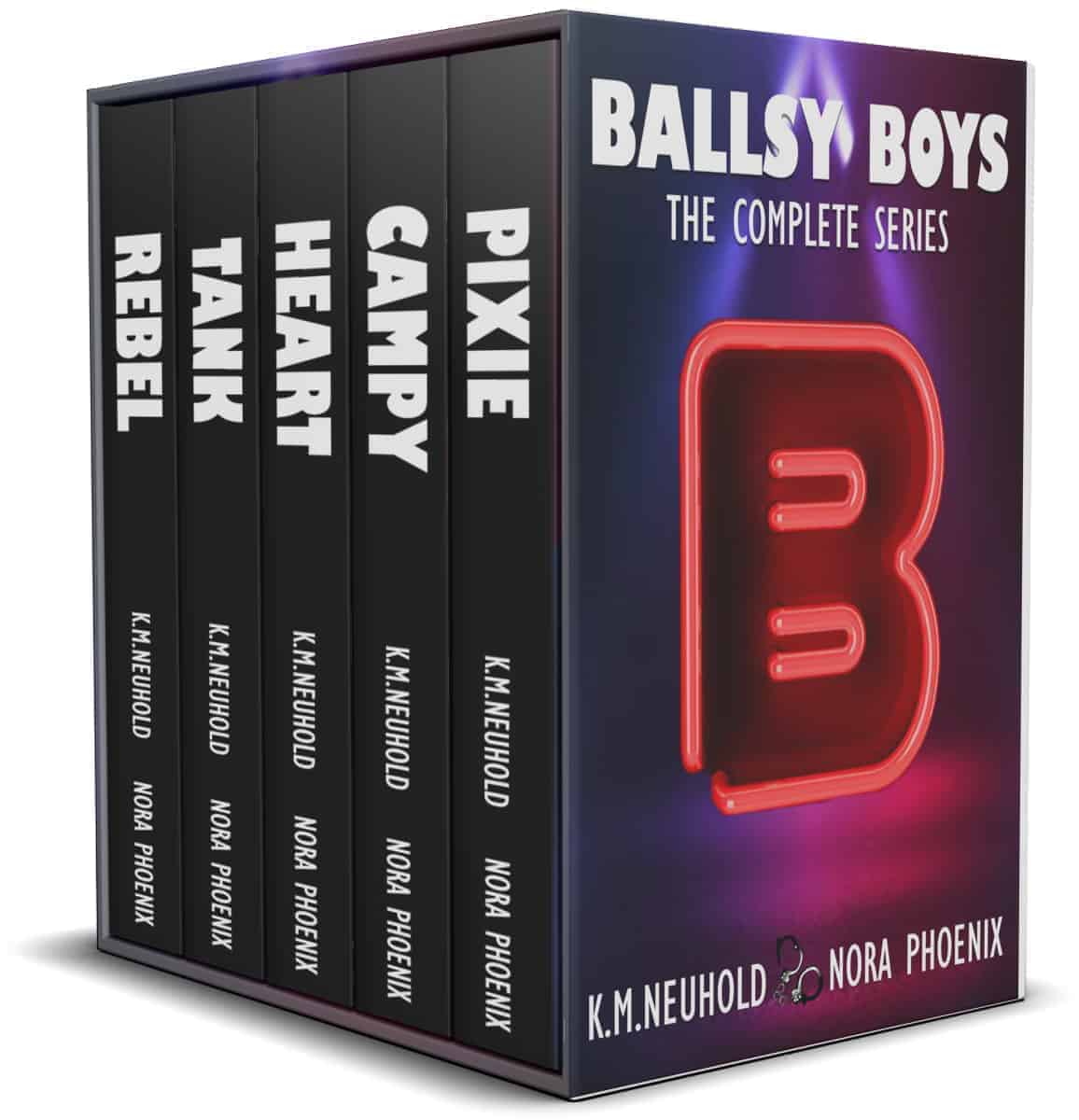 Download Now
Follow the hottest gay adult stars in LA as they find love, friendship, and sometimes themselves. You won't want to miss out on this bestselling series.
Now in one box set with all five books plus two bonus novellas.
Rebel
I love working for Ballsy Boys, but when you make the kind of videos I do, relationships are pretty damn impossible. Guys find me sexy and want to either be with me or be me, but no one has ever cared enough to see the real me…until Troy.
Tank
I've never hated anyone like I hate Brewer. But when Rebel pairs us to do a scene together, I have to admit I'm looking forward to taking all my irritation out on his…well, you get the picture. When one scene turns into a whole fake relationship, I'm not sure we're going to make it out of this without some bloodshed.
Heart
I vowed to never let another man close, but when my sweet, nerdy friend Mason asks for my help improving his skills in the bedroom, I can't resist. And then there's my gorgeous yet grumpy parole officer who has made it his mission to save me. They both seem determined to test my resolve, and it's getting harder and harder to remind myself why it's so dangerous to trust.
Campy
I pretend to be Campy, but I am Cameron. But does anyone even know the real me?
When I meet my new roommate, a sexy Texan cowboy and break-out TV star named Jackson, all my lies start to come out. He makes me want to be myself, but I've spun so many lies that I don't even know who I am anymore. The more I fall for him, the more I worry that all my secrets will destroy us before we have a chance to be together.
Pixie
Everybody loves Pixie.
Everybody wants Pixie.
But Pixie needs a Daddy, and his heart is set on me.
I want nothing more than to take care of him, to protect him and pamper him…but how can I start something with him when I know I'll eventually break his heart? Can I really be the Daddy Pixie needs?
★★★★★ This box set also includes Ballsy, the prequel short as well as Mixer, an exclusive new short story with Greg the bouncer and bartender Nick finding love together. ★★★★★