Meet Rhene Hightower, pack alpha of the Hightower pack. Rhene is the classic cocky alpha, confident in his ability to lead his pack, though he's grateful for the help from his second in command, an omega named Sivney. Hobbies? He's got no time for those, too busy building and leading his pack. His two brothers may think Rhene is a bit of a playboy, he takes his responsibility as pack alpha very seriously.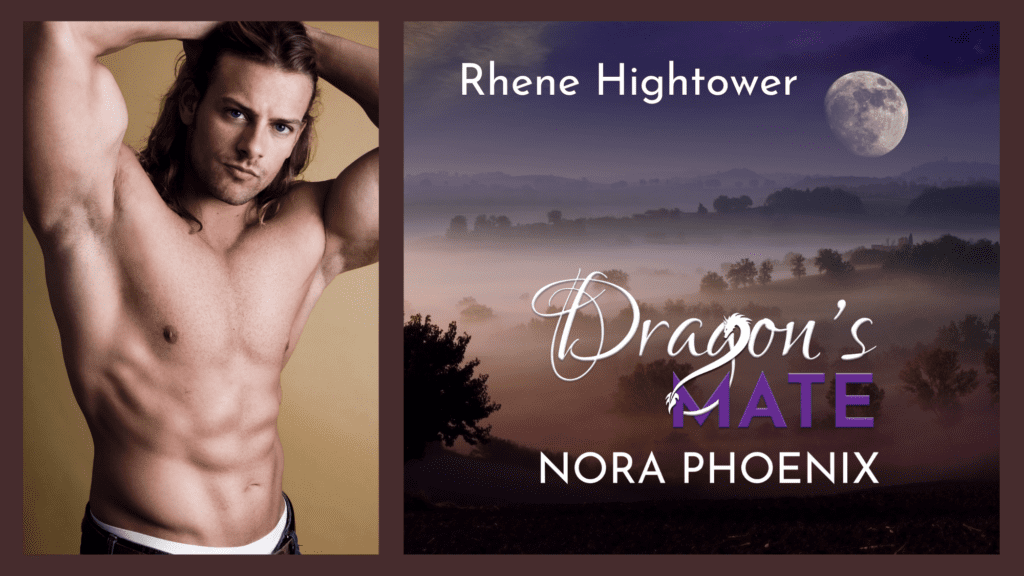 Even though both his brothers have found mates, Rhene is not in a hurry to find someone. He imagines that at some point, he'll probably find himself a sweet omega who will bear his alpha heir and a beta to complete their trio. After all, all the pack members have poly relationships.
Until one of the omegas in his pack disappears. When Rhene goes looking for him, he stumbles across a castle, hidden in the woods he's roamed a thousand times. Where the hell did that come from?
He goes to investigate…and that's when he meets Erwan, another alpha. But Erwan is no wolf, and it takes a while for Rhene to figure out what he is. A dragon. An honest to god dragon, a species Rhene didn't even know existed. That in itself is a miracle, but even stranger is the attraction between them.
A wolf and a dragon and both alphas? How on earth could that ever work?
Rhene is about to find out…and that's just the beginning of their problems because it turns out the dragons and the wolves have a history… Don't miss this exciting new series. Pre-order Dragon's Mate today!