Have I got awesome news for you! I'm super excited to announce the fifth book in the Perfect Hands series. And what's more: you'll also see some familiar faces from the No Shame series! You haven't met the two main characters yet, but one of them is a coworker of Noah from the No Shame series. And later on in the book, we'll meet some more familiar people, mashing the Perfect Hands world with the No Shame world.
Title Reveal
The book will be called Healing Hand, and that title makes sense because the two main characters meet in the ER. On the way home from a club, Saxton gets into an accident and is brought into the ER. He's still dressed as a little, including a diaper, so he's terrified everyone will find out and laugh at him. But sexy ER nurse Gale rescues him…and then offers to take care of him once he's released from the hospital.
There's an instant connection, aided by the fact that Gale is a Dom who loves Daddy care and Saxton is in desperate need of a Daddy. But both are hiding secrets, and when those come out, is what they have strong enough to last?
It's a classic Nora Phoenix romance, which means sweet Daddy kink with age play, characters who have some healing to do, and all the feels.
Cover
What do you guys think of the gorgeous cover? That's ER nurse Gale 🙂 It was made by Vicki Brostenianc, and I absolutely love it.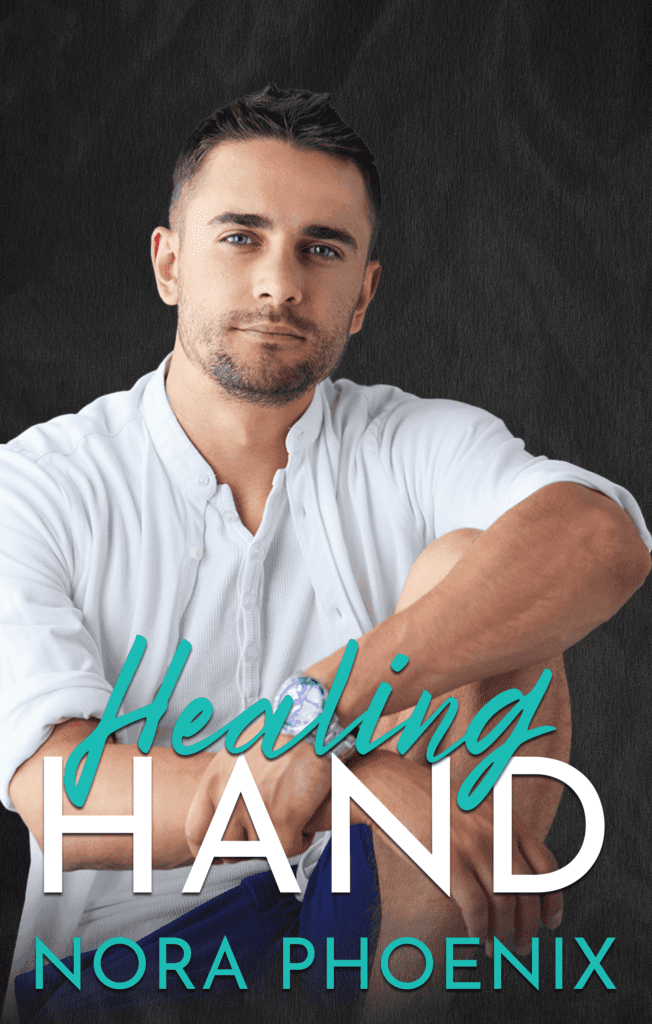 I don't have a release date yet, but I'm hoping for May.