Every Saturday, I publish a weekly deals post with some exciting new releases in gay romance, 99 cent deals, and books that are free that weekend. I also send out this link to my newsletter subscribers. I've seen a great response to this initiative, as readers are loving this weekly list of recommended and discounted books, and I'm planning on continuing this for a while.
It's important to note first and foremost that this is not a comprehensive list of all new releases and deals, but a curated one that shows the deals and books I think my readers will love. It's also not a paid listing (meaning it's free for authors to submit a deal), but something I do to share my love for gay romance and great new deals with others. It's all super subjective, and that means some deals won't be selected.
If you want to submit a deal, here's how.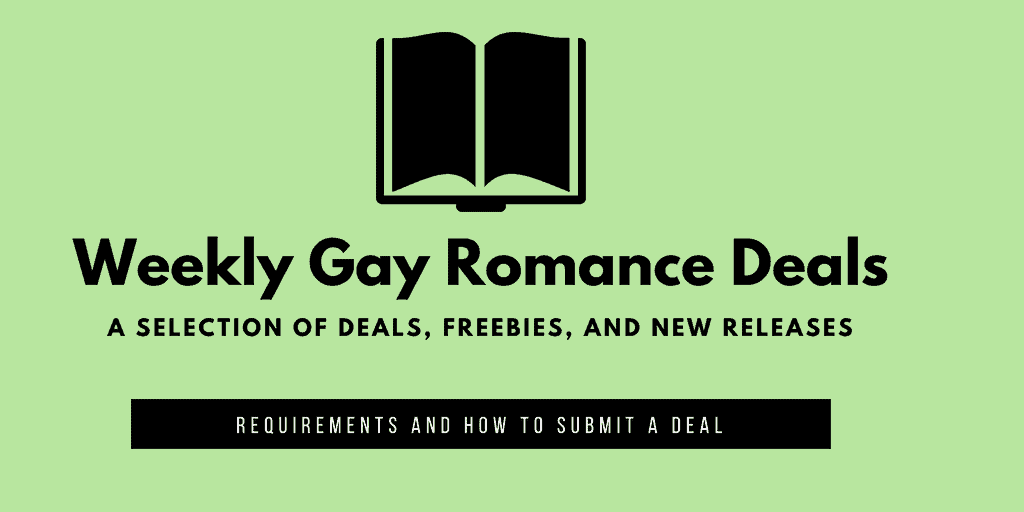 Requirements Weekly Deals
To be considered for a listing in the weekly deals, please check if the book meets these requirements:
I only list MM romances, no MMF or any other combination. That's no judgment of any kind, but I write MM so that's what I focus on. MMM+ is no problem, of course, considering I write it myself, and I do list every subgenre within MM. I do prefer romances, meaning books with a happy ending.
A book has to be somewhat professionally looking in terms of cover and blurb, and I prefer books that already have at least ten reviews with a good average review score.
The book has to be 99c or free both on Saturday in the US and the UK.
I prefer full sized books but I will list novellas for free every now and then.
New releases recs especially are super personal. I simply list those that I'm excited about, which sometimes means top-ten authors and sometimes lesser known authors. You can always inform me of a new release, but that's not a guarantee I'll list it.
I don't list book stuffers or scammers if I can avoid it. That includes deliberate false categorization on Amazon. Sometimes, I don't know till afterward, since I obviously don't read everything before I recommend it. If you see me recommend a book you know has issues, please contact me and I'll delete it from the list.
If you know of a new release or a deal that fits these requirements, DM me on my Facebook profile with the link to the Amazon listing and the dates and price this book will be on sale, or in case of a new release, the release date. I'll let you know if and when I'll list it. You can submit deals in advance, as I keep track.